27 July 2017
Sky to increase Leeds presence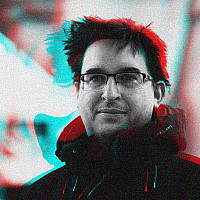 Sky has announced that it will be creating more technology jobs in Leeds.
The company released its annual results today and as part of its plans for 2017/2018, it stated that it would be increasing its software engineering workforce by 25%.
"Building on our position as one of Europe's leading technology companies we are announcing today the creation of 300 new tech roles - representing a 25% increase in our software engineering workforce," said Jeremy Darroch, the group chief executive of Sky.
"The new roles will be split between Milan, Leeds and London under our new innovation centre, Sky Labs.  This additional resource will enhance our capability to deploy the market leading in and out-of-home streaming platforms that our customers demand; create brilliantly usable on-screen interfaces; develop enhanced personalisation and app-based platforms."
It's not known how many of these jobs will be heading to Yorkshire, but the company already employs 400 at its Leeds Dock technology centre.