15 May 2017
Crozier - ITV must continue to wean itself off advertising revenue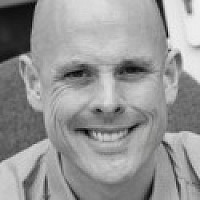 Outgoing ITV boss Adam Crozier says his successor must continue to diversify and reduce the broadcaster's reliance on advertising revenue.
Crozier, who is stepping down as chief executive next month, said increasing ITV's non-advertising revenue beyond the current level of 53% should remain a key objective.
The broadcaster generated the majority of its revenue from sources other than advertising for the first time last year as part of Crozier's five-year turnaround strategy. In 2010, almost 75% of ITV's income had come from advertising.
"[At the time] most people smiled benignly and thought there's a cat's chance in hell of that happening," Crozier told the MBI Media Summit.
"Everyone said, 'you are mad, you need to raise money, you need to get rid of that shitty little content business and focus on being a broadcaster'. Today we are probably one of the biggest global content businesses.
"We use our free-to-air broadcast business to build a content, digital, online and pay business – that's our strategy in a nutshell. What we've done is great.
"We can celebrate that but what we want to think about is the challenge ahead and who is the right person with the right skills for that."