20 April 2017
MediaCityUK team behind Danger Mouse Ultimate app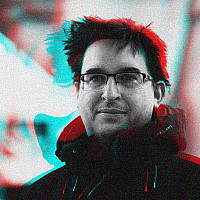 A team from BBC North has built a new platform gaming app based on CBBC's Danger Mouse.
Danger Mouse Ultimate is a child-friendly app, which will be available on Android, iOS and Amazon Fire devices.
It was created by an in-house team in Salford, alongside external agency, GoodBoy. Developers created a 'wrapper', which enables BBC Children's to deliver HTML5 games as apps,"faster and more cost effective than ever before."
"Dangermouse is a hugely popular and homegrown animation title for CBBC and we are excited that the mighty mouse will now be accessible for all ardent comedy fans on the move," said Cheryl Taylor, Controller, CBBC.
Danger Mouse is co-produced by CBBC Productions and FremantleMedia Kids & Family and forms part of a 5 year co-production partnership with BBC Children's.