09 March 2017
Just one day left to enter the Prolific North Awards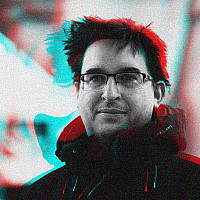 Imagine the Jack Bauer clock in your head, because there are now just 24 hours remaining to enter this year's Prolific North Awards - the final deadline is this Friday (10th March).
With 800 guests last year, 2017 is set to be even bigger and better, it's being held at EventCity in Trafford Park near Manchester on Thursday May 11th.
Comedian, actor, writer and radio presenter Justin Moorhouse is returning as host.
We're delighted and grateful that Click Consult and dock10 are back as headline sponsors for the fifth and third years respectively.
A total of 24 award categories are now open for entry - a full list of categories can be found here.
Entries submitted between today and Friday will cost £100 + VAT each.
A number of new faces have joined the judging panel this year along with judges who have been with us from year one. Further information on our acclaimed industry professionals spanning the marketing, communications, broadcasting and digital sectors, can be found here.
Other sponsors for the event include Pitch Consultants. Our event management partners are once again Don't Panic.
If you have any queries about the entry process, the evening itself or the ways that companies and organisations can become more involved in this unique Northern gathering, please contact Joe Charlton on 01706 828855 or e-mail joe@dontpanicprojects.com.
Or you can simply book your place here.
Good luck - and why not remind yourself of the 2016 event: