27 January 2017
Pitchero in groundbreaking broadcast deal with Northern Premier League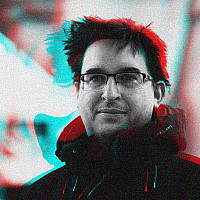 Pitchero has agreed the first ever contract to film all future games in the Northern Premier League.
The Leeds-based company is already the largest digital network for grassroots and amateur sports clubs, and will provide digital highlights packages and clips across club and local media channels.
"This is a strong demonstration of our commitment and passion for football at all levels, and an exciting start as we plan to make the local game more accessible than ever before," said Mark Fletcher, CEO of Pitchero.
In addition to coverage of the Northern Premier League, they will also film Division One North and South.
"This is a truly exciting development for clubs like Stourbridge, and a brilliant reward for our loyal supporters, who will now find it easier than ever to follow our progress," stated Stourbridge club secretary, Clive Eades.
Pitchero provides a digital platform for 70,000 sports teams, accounting for over 1 million active participants across football, rugby, hockey and cricket.