15 December 2016
Salford University signs musical technology deal with BBC Philharmonic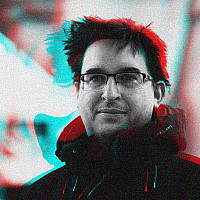 Students from the University of Salford will be the first to use cutting edge musical technology, following a deal with the BBC Philharmonic.
The tech is being trialled at the Red Brick Sessions at the University's Peel Hall and the aim is to turn classical concerts into immersive musical experiences.
They can be streamed live and viewers can "zoom in" on specific sections, such as strings or percussion. The online audience can also receive synced information about the music they're listening to and view a live orchestral score.
"This partnership shows what can be achieved when a university gets together with an organisation like the BBC Philharmonic to change the cultural landscape of Salford and beyond," said Alan Williams, Professor of Collaborative Composition at the University of Salford.
"This really puts us at the forefront of digital innovation and our tech-savvy students have taken to the new technology like ducks to water."