22 December 2016
The next big thing for 2017? We asked 17 senior industry figures for their predictions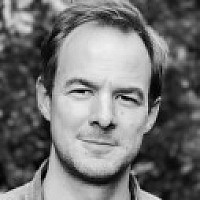 What a year it's been in so many ways - but what of 2017?
We asked a selection of senior figures from across our industry to give their thoughts on what the next big thing in their sector will be.
A big festive thanks to all those who took the time to contribute.
The death knell sounds for set projects
Louis Georgiou, Managing Director, Code Computerlove
Start-to-end projects have been superceded by evolution; so we predict product thinking will be a big trend in 2017.
Product thinking is a modern approach and mindset to developing customer-facing digital products, using customer-centric problem solving design techniques combined with modern engineering practices (such as lean development).
It flies in the face of traditional 'project' thinking, where a team is given a defined solution with a set of features to deliver, to a set budget in a set time.
It's an approach that ensures digital products are continually addressing real customer needs, and evolving, while simultaneously delivering real, measurable value for the organisation.
Non-mainstream media will grow
Pete Davies, Managing Director, Sugar PR
Managing the so-called 'post-truth' era is the next big thing for PR agencies. If 'fake news' is evil and is banned by mainstream social media platforms like Facebook and Twitter - where does this place PR agency news particularly for consumer agencies? The power of mainstream media is disappearing down the u-bend in the United States. I don't predict this will happen in the UK in 2017 because there simply aren't enough credible 'alternative' media titles out there.
However PRs, brands and advertisers will have to start getting to grips with a growth in UK non-mainstream media titles over the longer term. I also predict that triggering Article 50 in the UK and having Donald Trump as President of the United States of America means we'll see the stirrings of a new transatlantic trade deal that, quite frankly, is guaranteed to make us all richer, happier and healthier.
Corrie will expand!
Kate Oates, Producer, Coronation Street
Corrie is certain to be a big thing in 2017. Keeping the audience hooked to six episodes a week means bigger and more engaging stories, with more jobs and opportunities for those who work behind the scenes.
The Lot extension means the geography of Coronation Street will expand and viewers will find themselves travelling beyond the boundaries they've seen for the past 56 years!
Voice searching will mature
Matt Bullas, CEO, Click Consult
In the next year, we'll see the desktop and mobile experience of Google SERPs almost completely unified (with weighting given to mobile-specific ranking signals), meaning brands need to bump mobile optimisation up the priority list.
Also, the increasing maturity of digital assistants, adoption of wearables and IOT will increase the proportion of voice search – in May Google revealed that 20% of all searches were spoken – which will see a steady rise as digital assistants become more capable, meaning LSI, natural language and, as per my advice last year, longtail focus for content should be primary concerns for brands.
The reliance on an actual website is wavering
Danny Buck, CEO, CIRCULR
Selling online (and making money while you sleep!) has always interested me profusely. 2016 has seen software take a humongous leap forward to allow anybody to create start up ecommerce businesses as second incomes or whilst at home (maternity/paternity, etc). Platforms such as Shopify are pioneering the way forward for people to sell via any channel.
My big prediction for 2017 is that some brands (Direct-to-Consumer and low inventory brands in particular) will start to rely less and less on their website and rely on a platform that allows them to sell closer to the customer. Facebook, for example allows brands to sell directly on Facebook. You don't need to go to a website and your details are saved. Friction is removed.
There are also now plans for Instagram (and more) to create "buy buttons" so I feel that the reliance on an actual website is wavering but the need for a platform that is multi-channel and closer to the customer is going to explode in 2017.
An end to the post-truth era
Julian Pearce, Corporate Communications Account Director, The Propaganda Agency
Brexit hasn't bitten yet, but one way or another, it's set to dominate across all our industries next year – and we sure as hell better be ready. Much has been made of the 'post-truth' era in 2016. Perhaps Brexit, when it eventually takes shape, gives brands and businesses the opportunity to get back to basics and back in touch with reality.
Branding has always, in our book, been about taking a truth, and working with it as a fundamental, to reveal your virtues. Perhaps our industries can take a lead and help see an end to the post-truth era.
Consumers will seek solace in authenticity
Agatha Chapman-Poole, MD of Chapman Poole Communications
2017 will be led by authenticity. This year's political and economic turmoil will lead consumers to seek solace in genuine products.
Brands which are easy to understand will thrive. An Irish single malt, a simple organic gin, a boutique hotel - not a souped-up flavoured hybrid.
Food and drink with authentic links to origin and hotels with high quality comfort and service will do well. Craft and artisan producers will continue to thrive as consumers opt to buy from small, independent outfits over huge conglomerates.
Brands should capitalise on 'Live'
Lucy Clarke, Business Development and Marketing Director, Social Chain
April this year saw Facebook release its Live API to all parties, thus opening up the floodgates to many more production opportunities. However, we've seen a slow uptake, even after Facebook's hell-bent marketing efforts on making the channel work.
As we know, Facebook's algorithm is currently 'Live-bias' so brands can massively capitalise on this. It's all about getting your audience to actively participate, and to try to create a mass movement online and in real-time. This makes me believe we're in for much more brand experimentation with the broadcast medium as I feel there is massive potential to really tap into current trends, experiences and cultural movements.
The North will boom
Tim Gee, Estates Director, Leeds Dock (Allied London)
Tech and digital growth in the North is going to boom in 2017. Central Government awarded £3.7million to Leeds in 2016 as part of its £11.2m investment in northern tech hubs. £2million of that total sum has already been awarded to our new Enterprise City at St John's, Manchester and Leeds Dock is home to Sky's world-class technology facility, which is proving a catalyst for other tech industries across the city. Costs of operating in the North are lower than London, yet the talent factor is on a par. The North is increasingly being seen as the best place to progress for digital SMEs.
Machine learning will help brands to personalise
Neil McKay, CEO, Endless Gain
Businesses are starting to recognise the importance of CRO and will devote more budget to it - Focusing their efforts on converting more of their existing visitors into customers as opposed to just focusing on bringing more visitors to their website. This strategy will also improve the performance of existing mature channels too (acquisition and retention).
Brands will experiment with the advancement in Machine Learning and Personalisation - With the rapid advancement in machine learning, brands will be looking to deliver an automated and optimised personalise experience for their website visitors and customers.
Retailers will optimise the speed of their sites - Faster loading webpages convert better than slow ones. We see it. Many retailers see it. Google sees it. Those who don't speed up their sites, especially mobile, will lose sales and rankings.
Google Live Chat will lead to smoother communication between business and customer
Roz Sheldon, Head of Client Services at Igniyte
Recently, Google announced updates to Google My Business. At present, the tool allows brands and businesses to manage their network across the wider Google platform – including features such as Maps and Search etc.
Moving forward, Google is currently testing a live chat function, allowing businesses to speak with their customers via instant messenger. When this feature is available to all users, it will allow faster, smoother communication between business and customer and could reduce negative reviews being left for brands on Google.
With an increasing amount of people both reading and writing reviews, all avenues which allow businesses to liaise easily with customers is certainly good news for managing businesses' reputations online.
The end to pointless metrics
James Crawford, Managing Director, PR Agency One
The biggest item on most clients to do list is to define the strategic value of PR.
Measuring the impact of PR on brand, sales, or reputation is now possible and has been for years, yet there are many in the industry who are struggling to prove their relevance to the c-suite.
Despite a heavy shift in the media towards digital and online, some agencies are still using pointless metrics like advertising value equivalent. Not only is this nonquantifiable from an impact basis (there is no way to correlate this coverage with boosts in sales or reputation) it also doesn't take into account digital content.
There is also this idea that measurement is the enemy of creativity – like those agencies that can track the impact of what they do are bean counters, incapable of original thought. We like to bust this myth.
PR Agency One has been pioneering measurement of success and now more agencies are beginning to follow suit and see the benefits of being able to demonstrate how their work is directly impacting web hits, sales and increased reputation.
Branded live streams will explode
Phil Birchenall, Projects Director at K7 Media
Though branded content is nothing new, we're seeing rapid explosion in the visibility and scale of ambitions in this space. 2017 is expected to see more brands embrace the mantra go big, or go home, as we've seen with BMW Film's high-octane short The Escape.
At the other end of the spectrum is the rough-around-the-edges medium that is live-streaming: the cost of 'going live' with video has practically disappeared and that brings exciting possibilities. In April, over 800K users 'tuned-in' live to Facebook to watch the BuzzFeed team burst a watermelon. By October, BuzzFeed revealed its first brand-sponsored live-stream. Just like the watermelon, branded live-streams could, ahem, explode in 2017.
Delivering authentic communication in the post-truth age
Libby Howard, Managing Director of Intelligent Conversation
The seismic events of 2016 will bring unique challenges and opportunities for the PR and communications industry in 2017.
In an era where emotion trumps fact (no pun intended), and 'the establishment' is a dirty word, just how do organisations and brands create authentic and meaningful connections with people?
This is just the type of tough challenge that our industry thrives on – and I think 2017 will be the year where the PR profession will step up and show its true worth. Forget spin and fluff – 2017 will be the year of strategy, insight and a radical reinvention of the tools and techniques of our trade to meet the challenges of this strange new world.
New Google update will place even more emphasis on mobile
Andy Brennan, MD - Digital, 438 Marketing
There are lots of companies out there that might have analytics installed, but they don't know how to get the most out of it. We expect to see more optimisation projects, to help maximize revenues on websites by focusing on the micro level details.
Similarly, Google is introducing a new algorithm on the 10th of January, which will place even more emphasis on the need to have a decent mobile presence online so we'll be talking to more businesses about this throughout the year I would have thought, as far too many are way behind where they should be, even now.
2017 will be the year of re-invention
Chris Broadbent, Chief Operating Officer at MediaCom North
Another year and another jumble of the same issues in a different order for all marketers:
Big Data; Content creation; digital technology; truly understanding consumers with great Insight and connecting up all of these issues in one super eco-system will continue to be the focus for all of our staff as we strive to deliver better business outcomes for all of our clients in 2017.
Being the market leader and also the Content and Connections Agency comes with a certain responsibility to continually develop and enhance our capability, product offering and most importantly our skilled workforce.
2017 will be the year of re-invention for the traditional media agency model; MediaCom North is at the forefront of this change; widening our clients understanding and leverage within that system, to maximise business gain.
Live presentations will go wireless
Lyndon Nicholson, CEO of presentation design specialists Buffalo7
The use of wireless controllers to manipulate simulated environments or products offers huge opportunity to create some truly amazing live presentations in 2017. Imagine being able to stand in front of an audience and, without using anything other than your own hands, navigate a large screen, a virtual world full of product information - picking up items, turning them around and taking them apart to explain them in more detail as if they were there in the room.
The effect will be jaw dropping. The controllers and the software already exist to make it a reality. At Buffalo7, we already have one project in development.
Human-centred design will be huge
Laura Harper, partner at law firm Shoosmiths and head of the IP & Creative Industries team in its Manchester office
The next big thing for 2017 is a process called human-centred design. Many clients are now using this as a means of finding creative solutions to solving problems.
This empathetic and collaborative approach, which has been advocated by IDEO.org, puts users (people) ahead of well-worn formula or process and is going to be huge.
Although in some ways quite revolutionary, for me, putting the needs of the user at the heart of the design process makes perfect sense. I believe it will increasingly employed in the public and private sectors to design better products, spaces and deliver services.
Virtual will become a reality
Nicky Unsworth, CEO, BJL
We are beginning to see tech innovations trickle down from developers to brand owners and bots, digital assistants are all on our radar.
But as we watched many tech developments in 2016 go through the cycle of hype followed by the disappointment of low adoption levels, something like Pokemon Go happens.
100 million downloads in a month resulting in a viral phenomenon which has taken the concept of mixing virtual and real worlds and made it a reality for mass markets, and now a real possibility for brands.
I think this year will be the year we start to see brands embrace this. The interesting thing will be which brands use it to drive forward brand messaging and truly move and influence consumers versus those using it because it's new tech.