20 October 2016
Immersive entertainment coalition partners with Dock10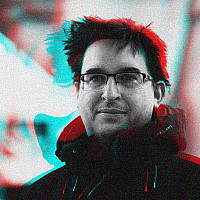 A new coalition has been announced this afternoon, which hopes to focus on a specialised sector within Virtual Reality - immersive entertainment.
Disruptive Reality is a studio, combining Digital Jam, Revolution Software, Amplified Robot/Medical Realities, Spearhead Interactive and Augusto.
Based in London, it has announced two launch partnerships, with MediaCityUK's The Landing and Dock10, and e-sports firm, ESL UK.
The organisation believes there's a niche within the market place, which will enable clients to create entirely new and unique lines of revenue through the use of virtual reality and immersive technologies.
"By bringing together cross industry immersive technology expertise we have been able to create an entirely new line of revenue for existing franchises or new Intellectual Property that clearly demonstrates the commercial value of VR and immersive formats as a new line of business within existing monetisation models," explained Tanya Laird, CEO of Disruptive Reality and founder of Digital Jam.
"This could mean anything from creating live action 360˚ movies that allow a user to feel like they are participating rather than observing, through to escaping from a horror movie in real life thanks to Immersive Theatre techniques. The virtual reality industry is still emerging and ripe for new innovative formats - ones we intend to explore at Disruptive Reality."
Dock10 said that the new partnership would open the doors "for new ideas and types of content to be explored by emerging talent."
"360 VR and AR is on the brink of becoming the most exciting new technology development in a generation and through partnering with Disruptive Reality we plan to develop streamlined workflow and production techniques to deliver to this rapidly evolving business and place Manchester firmly on the map of the VR Community," explained Richard Wormwell, head of 360˚ production dock10.