11 October 2016
Exclusive: Dentsu Aegis to launch The Story Lab content agency in Manchester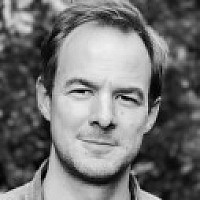 The Story Lab, the specialist content agency from Dentsu Aegis Network North, is to launch in Manchester in January.
Focusing on content strategy, integrations, original storytelling, content distribution and product development, The Story Lab already has a footprint that stretches across North America, Europe, Australia and Canada. It will be the first UK Story Lab outside London.
Nik Wheatley will head up The Story Lab in Manchester
Nik Wheatley, partnerships controller at ITV's Manchester office, is to lead the new operation, while his ITV colleague Jessica Scott, partnerships group manager, will also be joining Story Lab Manchester to provide "creative input across all aspects of The Story Lab's work".
Lindsey Cook, managing director of Amplifi in Manchester, said: "This is an exciting development for Dentsu Aegis Network North and we are delighted to have two leading figures in the content and creative arena join our team.
"The Story Lab will support all Dentsu Aegis Network North offices, taking responsibility for combining data and editorial talent to identify and deliver the right media content strategies for our clients.
"The market is moving incredibly fast and we are keen to ensure we are at the forefront of creating innovative entertainment opportunities that we can leverage on behalf of our clients across the media landscape."
Gill Roberts is promoted at ITV
Both Wheatley and Scott reported to ITV's business development director, Jason Spencer.
He said: "I wish Nik and Jessica every success. They have made a fantastic contribution and impact to partnerships within ITV with award-winning work across the last four years."
Spencer confirmed to Prolific North that Gill Roberts, who has been at ITV for eight years and has been "instrumental in transforming our agency relationships and has been behind many of our best partnerships of the last four years", would be replacing Wheatley as partnerships controller.
He added that they were currently recruiting for a partnerships group manager to replace Scott.