28 June 2016
"Unexpected result in the bagging area": How Iceland's social media team triumphed on night England froze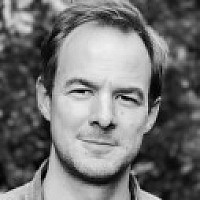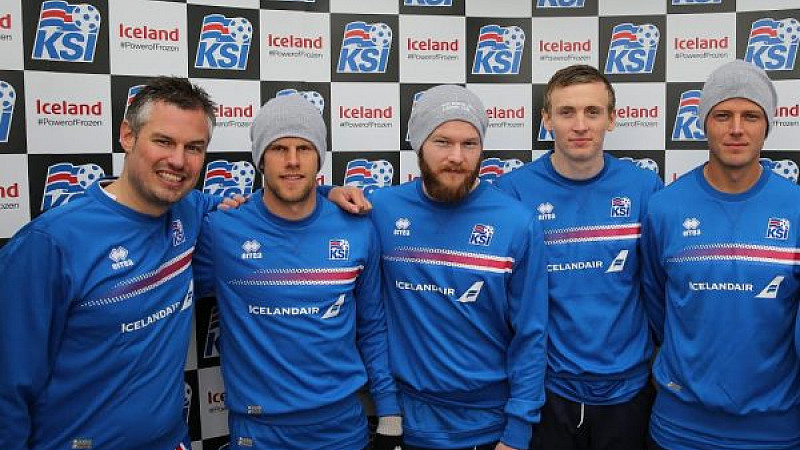 England may be mourning another exit from Europe today - but for frozen food retailer Iceland, as well as its eponymous football nation, it was a very good night indeed.
The North Wales-based retailer has enjoyed a good run of form in the Euro 2016 social media stakes, helped first by the qualification and then the plucky tournament heroics of the Nordic underdogs.
But last night it truly hit the back of the net with a series of tweets that left its bigger rivals - and some of the high-paying sponsors - in the shade. As of late morning, the tweet below has already had 1.2million impressions.
Unexpected result in the bagging area...

— Iceland Foods (@IcelandFoods) June 27, 2016
The man behind the activity is Iceland's social media manager, Andy Thompson. He had tweeted live from the stadium for Iceland's three group games, but last night was at home in Manchester, with support from social content coordinator Wendy Chung and Iceland's agency, Tangerine.
He told us they first realised there was an opportunity when Iceland unexpectedly qualified for the Euros, beating Holland twice in the process, and people started using the company's Twitter handle. "People started tweeting us when Iceland played Holland, so I rang Nick (Canning, Iceland's joint MD) and said there was something going on.
"We only have 2-3% of the supermarket market, and during major championships all our competitors do go a bit mental. We thought: we'll never outspend them, but we can out-engage them.
"So we got in touch with the Iceland Football Federation and negotiated a sponsorship."
These guys love the #Poweroffrozen #ISL #ComeOnIceland pic.twitter.com/Yg7opL4lrN

— Iceland Foods (@IcelandFoods) June 18, 2016
A campaign was duly born to make Iceland Britain's second favourite team, and included video interviews with the players, tactics talks (given by Thompson), and fun challenges that included getting players to kick balls into a supermarket trolley.
The videos went down especially well on Twitter, chalking up a million views during the group stages and the company's #comeoniceland hashtag trending.
YYYYYEEEEEEEEESSSSSSSSSSS #ISl

— Iceland Foods (@IcelandFoods) June 14, 2016
But the decision to sponsor the football team threatened to come back to haunt Iceland when a last-minute goal against Austria set up a clash against England - not strictly the Deesside-headquartered retailer's home, but certainly the base of over 800 of its stores.
"That last-minute goal changed everything," said Thompson. "We decided we had to be impartial, so we started by getting a half and half shirt for (Iceland founder) Malcolm Walker."
It even changed the name of one of its Leicester stores to 'England or Iceland'.
Thompson said the key to riding out any potential conflict was to have a bit of fun. "When it became clear that England wasn't going to win, we got the usual abuse," he said, "but we had a bit of fun and managed to turn people."
Yeeeeesssssssss/Nnnnoooooooooo [delete as appropriate] #ENGICE pic.twitter.com/Nr7JmOKmDo

— Iceland Foods (@IcelandFoods) June 27, 2016
The genius moment of the night - about the bagging area - was dreamed up via a WhatsApp chat set up between Thompson, his team and Tangerine. The tweet made it into Twitter Moments, rubbing shoulders with tweets from Gary Lineker and Rio Ferdinand.
It even won a Twitter bet with the official Carlsberg Twitter account...
.@IcelandFoods If #ISL lose you supply ice creams for all our head office staff. If #ENG lose, the beers are on us!

— Carlsberg UK (@CarlsbergUK) June 27, 2016
"What it has proved is that people want fun," said Thompson. "The key is in the word 'social', and you have to get involved when it's relevant, and not just push products all the time. For us it was the perfect storm."
While England are on the next flight home, Thompson could be jetting back out for Wales's quarter-final clash against Belgium on Friday and then Iceland's clash against France in Paris two days later.
Expect more of the same. "We'll keep on having fun - it's going to be a busy weekend."
Iceland's social media manager Andy Thompson (left) with some of the Iceland players