06 January 2016
Still spaces available for Venture Funding Pitch Workshop at ProlificNorthLive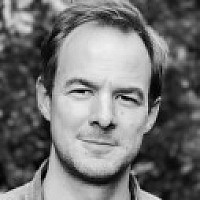 There are still spaces available for ambitious start-ups and companies to join a unique day-long Venture Funding Pitch Workshop at ProlificNorthLive.
A number of selected companies over the course of the day will be delivering 15-minute pitches to our Dragon's Den-style panel of VCs, business angels, advisors, fund managers and entrepreneurs. Prolific North has partnered with the leading firm of auditors and financial advisers, RSM, for the workshop.
It will form a key part of ProlificNorthLive, our ground-breaking expo which will be the biggest ever media, marketing and creative industries event to be staged outside London.
Over 100 companies are now signed up for the event, which will take place at Emirates Old Trafford on February 2, 2016.
Nicola Horlick will be on the panel
Among the panel for the workshop will be Nicola Horlick, renowned investment fund manager and 'superwoman'.
ProlificNorthLive attendees will also be able to join the workshop and watch pitches throughout the day in our 80-seater theatre space.
To apply for a chance to pitch, register your interest by completing the application form and sending to Georgina.Jones@dontpanicprojects.com.
A number of the North's leading financial advisers, investors and experienced business people have agreed to join the panel at different stages throughout the day and they include:
Our aim is to identify the companies who will be offered the opportunity to present on the day by mid-January, enabling the selected companies to prepare more fully for what should be an exciting, highly entertaining and ultimately commercially profitable day with significant funds being committed to these ambitious companies.
Good luck – we look forward to sharing in your future success!
Our four Event Partners for the ground-breaking expo, which takes place at Emirates Old Trafford on February 2, are Smoking Gun PR, mclcreate, A&P and Steamhaus.