20 January 2016
ProlificNorthLive: First 20 Library Suite presentations revealed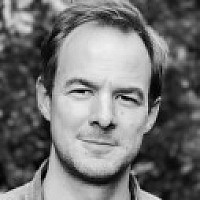 We're pleased to reveal the first 20 of the companies who will be leading presentations at ProlificNorthLive on Tuesday February 2nd.
The presenters announced here - which will all take place in the Library Suite - are just 20 of the 100-plus presentations that will take place in different areas of the Emirates Old Trafford venue across the day.
The expo, which will also feature over 100 exhibitors, will be the biggest ever media, marketing and creative industries event to be staged outside London.
And alongside the expo there is a full day conference and dozens of workshops, tech and financing sessions, complemented by a full visual programme taking place in the 100-seat mobile cinema. Attendance at these keynotes and the rest of the expo is free and you can register here.
You can find more information on the Venture Funding sessions and the BBC presentations and the Keynote conference sessions spanning Digital, Content and Marketing here.
Further information on the Broadcasting Keynote session, and the presentations taking place in the mobile cinema and the Innovation Suite, will be released over the next few days.
A full list of the 100 plus presentations will be published in their entirety on Wednesday 27th January and on the day of the expo.
Library Suite presentations
Entry to these sessions are free and attendees are welcome to join one or more sessions over the course of the day. Presentation titles are given where known.
10:00 All Response Media
10:20 Mosquito - Anthony Diver, owner - Digital, watch out!
10:40 Return On Digital - Guy Levine, managing director
11:00 Vision One - Jas Gidda, director
11:20 Tube Mogul - Jack Rutter, director, & Adam Peck, director - 10 Things You Need to Consider when Buying Digital Video and Media Evaluation: Understanding the Video Ecosystem and Making the Most of the Opportunities Available.
11:40 Social Outcider - David Mapple, co-founder - Why bother with social media?
12:00 Venn Digital - Brian Whigham, managing director - Attracting talent in a digital age.
12:20 Groundswell Innovation - Jane Dalton, director - Innovation: Why Bother?
13:00 MediaCityUK & Fuzzy Duck - MediaCityUK – Innovate, Collaborate and Grow.
13:20 SocialSignIn
13:40 Intilery - Gareth James, CEO - How can customer engagement techniques transform marketing ROI?
14:00 Search Laboratory - Ian Harris, CEO - Going Global Online.
14:20 PushON - Sam Rutley, digital director
14:40 Proco - Jon Bailey, managing director - Keeping Print Relevant.
15:00 Mustard - Richard Walker, director
15:20 Epiphany
15:40 Jaywing
16:00 Rocket Fuel - Jez Fawcett, head of product - Marketing in the moment. People not devices.
16:20 Motionlab - Simon Iredale, CEO - Why this is the best talk you will hear today.
16.40 Signature Outdoor - James Harrison, sales director - Connected Cities: Digital Out of Home advertising within the modern cityscape.
Our four Event Partners for the Expo are Smoking Gun PR, A&P, mclcreate and Steamhaus.
To find out how your business can get involved, please contact Dunstan Carter on 07940 423202 or by emailing dunstan@prolificnorth.co.uk.