01 December 2014
BBC invites expressions of interest for Make it Digital 2015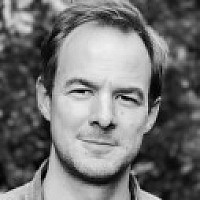 BBC Learning is inviting expressions of interest from prospective partners for its Make it Digital initiative.
The corporation says it will use the initiative next year to "shine a light on the world of digital creativity and coding".
It said: "BBC Learning has an ambition to deliver something that is complementary to existing initiatives and also leads to an explosion of creativity in young people and in the companies working with them."
Many of the BBC's digital staff are now based at MediaCityUK
It is looking to partner with "individual companies, consortia and organisations".
The BBC added: "As part of Make it Digital, we'd like to create a hands-on learning experience that allows any level of young coder from absolute beginner to advanced maker to get involved and be part of something exciting.
"We are looking for partners, large and small, who are both willing and able to contribute services and/or funding to the delivery of this project alongside the BBC.
"This initiative will involve the BBC working together with the market as a public value partnership and is not a call for tenders for the provision of services to the BBC. If you do not feel that your services could cater for this size of audience or if you are unable to make a contribution in kind, please do not apply."
Expressions of interest - which should be sent to learning.makeitdigital@bbc.co.uk - must be received by 2pm on December 8, with pitches taking place in January and invitations to selected partners sent out on January 30.