21 November 2014
Creative England and Crowdfunder join up for regional boost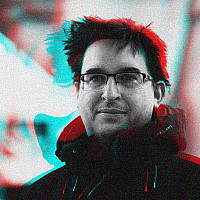 Creative England has joined forces with UK crowdfunding network, Crowdfunder to help creative industries find alternative funding.
Creative England has invested £150k in the company, with its CEO, Caroline Norbury joining the Crowdfunder board:
"We know that there is a wealth of talented individuals and businesses in the regions that have a great idea and a great business plan, but have trouble accessing finance through traditional routes," she explained.
"Crowdfunding continues to grow as a fantastic way to launch new projects and, by working together, there's the opportunity for us to mix this with private and public funding, meaning projects and businesses have an even greater chance of finding creative and commercial success."
According to a recent report, the alternative finance market is expected to grow to £1.74bn this year, providing more than £1bn of growth and working capital to over 7000 small and medium sized businesses.
"Crowdfunding is fast becoming an essential tool for those distributing funds. This investment from Creative England is a clear indication to the whole UK funding industry that they need to understand and be using crowdfunding to engage with the UK public," added Phil Geraghty, MD of Crowdfunder.
The two organisations have also announced Queen of Code, which invites female games makers to upload their projects onto the platform. The first 5 to hit their target will receive an additional £3k from Creative England.
The partnership was supported by the Regional Growth Fund and follows funding from Nesta.