10 October 2014
Unique Digital receives loan fund cash for cinema software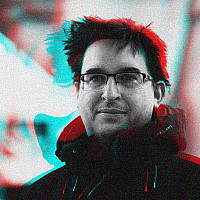 Unique Digital has received support from The Greater Manchester Loan Fund to support a new product to distribute movies to cinemas via broadband.
Based in Dublin, but with its software development team working out of Manchester, the cash will enable it to roll out its MovieTransit product nationwide.
"Unique's innovative online technology will completely transform the means by which movies and advertising content is delivered to cinemas across the UK and Ireland," said David Wright, investment manager at Maven, which looks after the fund.
"The value of MovieTransit as a secure, reliable, and cost-effective solution has already been proved with its adoption by many of the biggest names in movie distribution. We are delighted to have supported Unique with a flexible funding package from the Greater Manchester Loan Fund, and look forward to working with management to help grow their business and create more jobs in the area."
The technology is the first broadband IP distribution network for the delivery of entire movies to cinemas. It's been used in Scandinavia since 2012 and there are plans to connect 600 additional sites in the UK and Ireland by the end of the year. That means it will be used by 1500 cinemas - or 10,000 screens, including all of Odeon's theatres.