01 August 2014
CBeebies looks to encourage "family learning" with Storytime app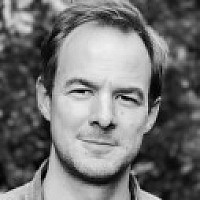 CBeebies has released a new app that gives children the chance to learn alongside their favourite characters.
CBeebies Storytime, which is available free on iOS and Android devices, aims to "engage children in reading and storytelling" and encourage "family learning".
The new app modelled by CBeebies presenter Alex Winters
Six books feature characters including Old Jack's Boat, Show Me Show Me, Something Special, Grandpa In My Pocket, Octonauts and Charlie And Lola. The app has two reading options - 'Read to Me' and 'Read by Myself'.
CBeebies's previous app, Playtime, was launched in August last year and has so far been downloaded nearly three million times.
CBeebies controller Kay Benbow said: "CBeebies Storytime is an app for grown-ups and little ones alike.
"Adults can feel safe in the knowledge that their child is using an app that is free to download, free from any advertisements or in-app purchases and features a parental lock to help keep little fingers safe; while kids are free to read, explore and enjoy a fun learning experience with their favourite CBeebies characters."