03 July 2014
Multimillion pound investment to develop skills in creative industries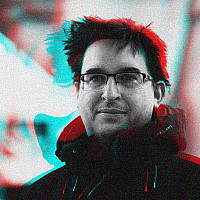 Business Secretary, Vince Cable has announced £16m of matched funding to develop skills in the creative sector.
Some of the cash will be used to fund an ITV soaps training programme at Coronation Street and Emmerdale; SharpFutures at The Sharp Project; and a new studio management diploma run by Pinewood Studios
"The creative industries play a key role in the UK economy. British fashion designers, publishers, software developers, TV and filmmakers have put the UK on the world map with their creative talent. They have also played a big part in driving our economic recovery. UK creative industries generate £71 billion in revenue each year and support 1.71 million jobs," said Cable.
"We are committed to helping this vital sector grow. Developing the skills of the creative workforce lies at the heart of this."
The Government will be working with employers to implement the scheme as well as "co-investing" to develop creative talent.
In Manchester, the ITV soaps training programme will be created to help new trainees working on Coronation Street and Emmerdale. The Sharp Project's SharpFutures initiative will also receive funding. It currently supports young people getting into digital employment and will take on 15 new apprentices and 33 placements.
Pinewood, which is majority-owned by three North West investors will be setting up a specialist studio management diploma specialising in film.
"The UK is increasingly the destination of choice for film and high television producers because of its talent, in front and behind the camera, and the studio infrastructure. We are looking forward to getting access to this much needed new talent and training the next generation of studio managers," said Ivan Dunleavy, CEO of Pinewood Studio.
In additional to digital and broadcasting, funding will also be given to advertising and marketing training programmes organised by the IPA and MAA.