25 July 2014
BBC Sport sets another digital record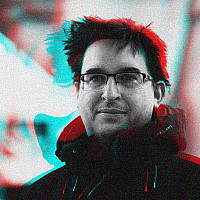 BBC Sport has recorded its biggest ever month online, with 77.5m unique browsers in June, which beats the previous record, set during London 2012 (73.6m).
The Salford-based department also had its highest ever weekly mobile reach, with 8.1m unique UK browsers during the first full week of the World Cup.
With the Commonwealth Games only just underway, the figures are based on the World Cup, Wimbledon, British Grand Prix and the Open.
Between the World Cup (12th June) and the end of the Open (20th July), there have been a total of 96m unique browsers, of which 62.3m were UK-based.
"We're extremely proud of these latest figures as they show how growing numbers of audiences are enjoying BBC Sport's expert coverage from around the world," said Chris Condron, head of product for BBC Sport.
"We've been evolving our technology to provide live digital coverage across any device since London 2012, focusing on what audiences really want: their choice of the BBC's best live TV, radio and text content from major events at their fingertips, alongside an increased range of interactivity and social media.
"There's plenty more to come from BBC Sport this summer with the Commonwealth Games and the new football season, which features the return of the FA Cup to the BBC. We'll be ensuring audiences can get all the action they want, wherever and whenever they want it."
Germany helped set BBC Sport's highest ever daily international reach, with 3.4m unique browsers across all devices, after the national team demolished Brazil.
The Luis Suarez bite brought the second largest international audience, with 3.1m. While the 2 week period where football, tennis and motor racing overlapped appealed to 17.3m international visitors.
Social media has also grown, with 1.25m new fans liking the BBC Sport Facebook site (up to 4.8m); Twitter is currently at 2.49m followers; while Google+ has attracted 800,000 followers.
The App has been downloaded 4.5m times in the UK.