18 June 2014
magneticNorth named on BBC digital design roster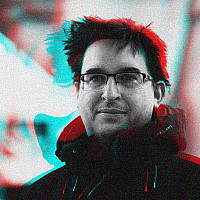 mageneticNorth is the only Northern agency appointed to the BBC's digital design roster.
In total 200 agencies applied, with just 7 making the final list. magneticNorth in Manchester will be specifically working on projects for BBC Sport and BBC Live Experience.
Adam Todd
"We're immensely proud to have been awarded a place on the BBC Digital Design Roster. We're very much looking forward to starting this new phase of our relationship with the BBC and on working together to create world-leading digital products and services," said Adam Todd, creative director.
The contracts range from 2 to 4 years, with the BBC expected to commission £3-4.5m worth of work from the agencies. This will include visual and interactive design, user experience and projects for standalone applications, websites and connected tv.
"We have made the decision to appoint a smaller roster than we have in the past. This was because we wanted to make sure that if an agency was selected, they would have a reasonable expectation of getting work from the BBC, as well as a greater opportunity to build long-term working relationships with our BBC Future Media teams," explained Colin Burns, executive creative  director, BBC.
"We wanted to balance the requirement to meet stringent European and BBC procurement guidelines with a more creative approach, to allow the agencies' talents to shine, and so that they could get the best possible opportunity to understand our needs and objectives. Also, having spent my entire career working in agencies, I was personally motivated to make this procurement as "agency friendly" as we possibly could, so we designed this process to be a better user experience for the agencies."
mN has previously worked with the BBC on its Radio Player, Desert Island Discs, Writersroom and BBC Sports Mobile.