05 September 2013
Redundancies at Milky Tea as agency calls for investment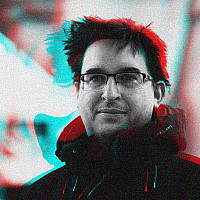 Award-winning Liverpool creative agency, Milky Tea, is seeking investment as it has been forced to close its work-for-hire animation and illustration departments, with a number of redundancies.
Founder, Jon Homes has blamed "industry and market changes over the past 2 years" which has seen companies move creative production in-house or rely on foreign studios or freelancers for illustration and animations.
"It is with deep regret that we announce the closure of our work for hire animation and illustration departments, and in turn redundancies for a proportion of our staff. The decision was not taken lightly, and in no way reflects the quality of the work that our incredible team of artists has produced, or the company-wide performance," said managing director, Jon Homes.
"We need to secure the future of the company, and to do this we've had to streamline operations by discontinuing some services, for which profits have continued to decrease. We are actively looking for funding and investment for our new game, Coffin Dodgers, which we hope can we can secure to safeguard jobs, complete work on our new game and in turn, grow the company once more. I hope we can rely on the support of local businesses and the various public sector departments to make this a reality.
"I am confident that the critical success of Roller Rally and the subsequent reception to our new title, Coffin Dodgers, means that this decision is the right one, and that the move signals big things in the future for Milky Tea."
Homes founded the company in 2007 and earlier this year it won Animation/Graphics company of the year at the inaugural Prolific North Awards. Its Roller Rally - Snake Pass game was shortlisted in App of the Year at the same event. It's also been nominated for a Dadi and BIMA award.
It will continue to trade under the Milky Tea brand and as it seeks funding, it will focus on multi-platform game development and the creation of its own IP
The agency has worked with Lloyds TSB (it created 70% of the assets for its For The Journey campaign), as well as SSE, BBC, Unilever, Sony and Proctor & Gamble.
Milky Tea Creative Production Studios Reel 2013 from Milky Tea on Vimeo.