19 September 2013
Jobs boom at North West media hubs defying economic gloom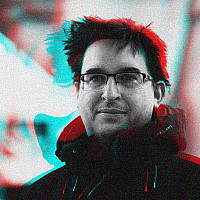 The North West's technology clusters, including The Sharp Project and Liverpool Science park have doubled in size in just 12 months, according to new research.
The "TMT hotspots" report by Deloitte North West has identified five specific areas which have shown significant growth, these are:
·      MediaCityUK, Salford Quays
·      The Sharp Project, Manchester
·      Sci-Tech Daresbury, near Warrington
·      Liverpool Science Park
·      RopeWalks/Baltic Triangle, Liverpool
Between them they have added more than 1700 jobs and 100 businesses over the last year and currently support 365 companies and 5200 staff.
TMT is a catch-all term for firms working in technology, media, digital, creative and telecoms, and Deloitte is also highlighting an additional cluster at Manchester Science Parks, which is home to ANS Group and Metronet. It has 40 TMT companies on board, employing 260 staff.
"These hotspots are beacons of the North West economy. They are stimulating success through the environment and infrastructure they provide. The hubs we've identified have much in common. They all promote collaboration, allowing businesses to share best practice while taking advantage of quality infrastructure at an affordable cost," said Jodi Birkett, TMT partner at Deloitte in the North West.
"The likes of MediaCity also have the added benefit of catering for both large and small businesses. Giants such as BBC and ITV are working alongside nimble start-ups who could end up being the next North West success story.
"These are similar foundations to what world famous TMT clusters are built upon. There are many parallels to a young Silicon Valley: an area with a number of hungry, growing businesses with leading universities nurturing skills nearby.
"Compare these hotspots to the UK's general economic performance, and it's clear that we have a TMT sector in the North West that we should be particularly proud of."
The figures do include the relocation of ITV to MediaCityUK's Orange Tower - which is effectively a move of over 500 staff from Quay Street, rather than new job creation.