12 April 2018
Davina McCall to front live ITV documentary from Leeds hospitals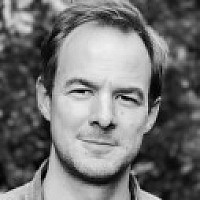 Davina McCall is to front a new ITV documentary live from the accident and emergency department of two hospitals in Leeds.
A&E Live [3x60] will show NHS staff at the frontline dealing with medical emergencies at Leeds General Infirmary and St James's University Hospital.
It's part of a line-up of special programmes this spring to mark the 70th anniversary of the NHS.
McCall said: "We all owe a great debt to the incredible NHS teams whose skill and commitment each and every day is focused on helping us whenever we're in need.
"They never know exactly what they're going to face, but they're always prepared to do their best and it's going to be fascinating to see them up close doing their vital work.
"This will be one of the toughest jobs of my career and I'm honoured and humbled to be joining them for this special week."
Meanwhile, Love Your Garden: NHS Special will see Alan Titchmarsh and his team turn their attention to the Royal Manchester Children's Hospital, the largest single-site children's hospital in the country which previously did not have a designated garden.
Titchmarsh will set out to transform the hospital's outdoors area into a state-of-the-art, multi-functional garden that staff, patients and visitors can use.
He said: "It's been a privilege to meet the amazing staff and brave children and parents at the hospital. My team and I hope this garden brings joy to everyone who uses it for many years to come."
Hosted by Paul O'Grady, the NHS Heroes Awards, in association with the Mirror, will recognise the achievements of NHS staff across Britain.
O'Grady said: "We've all experienced the NHS at some stage, myself included. I'm thrilled and delighted to be hosting the new NHS Heroes Awards as this wonderful institution celebrates its 70th year. We will be honouring the incredible medical staff and also the dedicated work of porters, cleaners and of course the army of volunteers without whom the NHS could not function."
The NHS Heroes Awards [1x120] is a partnership event between and ITV the Mirror. It is produced by Shiver and is commissioned for ITV by Nicola Lloyd, Commissioning Editor, and Sue Murphy.
Sue Murphy, ITV Head of Factual Entertainment, said: "We're thrilled to be working with NHS England and some of ITV's biggest stars to celebrate the NHS on its 70th Anniversary."