18 August 2017
ReelWorld creates new BBC Radio 1Xtra imaging for 15th anniversary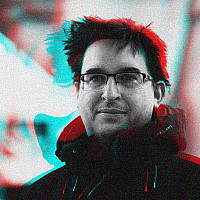 As BBC Radio 1Xtra celebrates its 15th anniversary, ReelWorld has created a fresh set of imaging for the station.
The new IDs will be launched later this month with new vocalists.
"It's been great to work with the team at 1Xtra to evolve the sound of their original ReelWorld package with these new IDs. The station might be 15 years old, but it's never sounded fresher," said ReelWorld's MediaCityUK-based European sales manager, Paul Fernley.
Many of the voices featured on the packages are students at BIMM Institute colleges across the UK.
"It's great to see our students given a platform to shine. We know we have some awesome talent at BIMM, and we can't wait to hear more of them on 1Xtra!" said Briggy Smale, artist portfolio and talent manager at BIMM.