22 August 2017
New ITV campaign recreates iconic Coronation Street scenes as they were filmed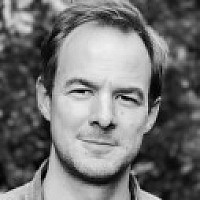 A major new campaign recreating iconic Coronation Street scenes as they were filmed has launched on ITV.
Created from an idea by executive creative director Tony Pipes and directed by Caswell Coggins, the film depicts iconic scenes from each decade of the 57-year-old soap, showing not only the scenes themselves but also the craft involved in creating them.
Some of the scenes were recreated on the Coronation Street set whilst classic sets were recreated at Shepperton Studios by art director Matt Gant (Life on Mars, Endeavour).
Watch it here:
The costumes were created by Michelle Mays (John Lewis – Always a Woman) using archive photography and footage and references from the soap's archivist Helen Nugent. Actors were cast to match the original performances and emulate the moments featured.
Tony Pipes, ECD of ITV Creative, said: "Coronation Street has a unique place in British popular culture. Everyone has a favourite scene, a memorable moment and the chance to recreate some of these was a beautiful adventure."
Kieran Roberts, executive producer of Coronation Street, added: "We're delighted to have such a brilliant marketing campaign celebrating Coronation Street's past, present and future. These promos are simply stunning and I'm sure viewers will love them as much as they love Corrie itself."
The film will run on the channel into next year.