22 August 2017
Geoffrey Boycott apologises for "unacceptable" comments about West Indian cricketers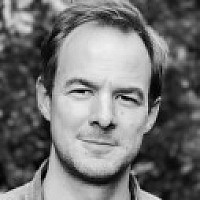 Former England cricketer and BBC commentator Geoffrey Boycott has apologised for an "unacceptable" comment about West Indian cricketers made during a Q&A event on Saturday.
The 76-year-old former England and Yorkshire batsman suggested he would be more likely to receive a knighthood if he was to "black his face", the Daily Mirror reported today.
Responding on Twitter, Boycott accepted his remarks were "clearly wrong".
He wrote: "Speaking at an informal gathering I was asked a question and I realise my answer was unacceptable. I meant no offence but what I said was clearly wrong and I apologise unreservedly. I have loved West Indian cricket my whole life and have the utmost respect for its players."
The Q&A event, which took place in a break during the day-night Test between England and the West Indies at Edgbaston, was attended by around 200 people.
Boycott is also accused of saying that knighthoods were handed out like "confetti" to West Indian cricketers.
A BBC spokesperson confirmed that Boycott will remain part of the BBC's Test Match Special commentary team for the series against the Windies.
He said: "He has rightly apologised unreservedly for these clearly unacceptable comments. He will be part of the team for the West Indies Tests."