24 August 2017
Alan Partridge returns to BBC One and BBC Two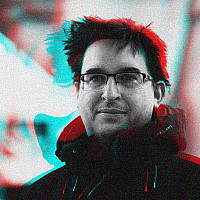 The BBC has revealed more details of Alan Partridge's return to the channel.
BBC Two will celebrate the 25th anniversary of the Steve Coogan character's first appearance on BBC Radio in 1992. This will be followed in 2018 by a BBC One series.
This was confirmed today by Shane Allen, controller, BBC Comedy:
"Alan Partridge is in the top tier of comedy characters of all time, it fills my comedy heart with joy to welcome him back to BBC One and BBC Two."
Both programmes will be made by Baby Cow Productions, with more information to follow once filming begins.
In June, Coogan said of his creation:
"I quite like Alan even though he's an idiot. But eventually you want to go away and leave him alone. It's like a relative you don't mind seeing at Christmas but you would't want to live with."