28 April 2015
Liverpool and Sefton Chambers of Commerce to sponsor Educate North Awards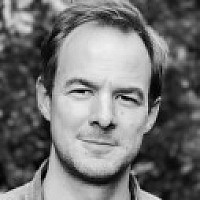 Jenny Stewart, CEO of Liverpool and Sefton Chambers of Commerce, has agreed to become a sponsor of the inaugural Educate North Awards, which will be staged on 3rd June 2015 at The Hilton Hotel in Manchester.
The awards' shortlist was unveiled last week and will see universities and higher and further education colleges from across the North West compete for a total of 17 trophies celebrating 'excellence'.
The awards are being staged in association with The Telegraph Media Group, which claims 12m readers/users every month in the United Kingdom while the preceding conference, which will take place on the same day, is being sponsored and supported by Barclays and UMIP (University of Manchester Intellectual Property), the commercial arm of the University.
Stewart said: "As politicians debate the potential strength of the Northern Powerhouse, our HE and FE institutions are playing a major role in attracting foreign investment and students; in creating new ideas and businesses and helping to shape the North's future position as an economic driver.
Jenny Stewart
"We are therefore delighted and thrilled to sponsor the hotly contested Employer Engagement Award, where four institutions and their partners, including Marks and Spencer, are battling for the coveted prize."
"The depth and range of private sector involvement in our institutions is vital and we are proud to promote it further."
In other categories, Lancaster is competing with Newcastle and York to be named the first 'University of The Year' while Huddersfield, Chester and Edge Hill Universities will battle for the title of 'New University of The Year'.
"Liverpool Chamber dates back more than 200 years and has a renewed energy and drive for entrepreneurship and engagement," added broadcaster Rob McLoughlin OBE, one of the founders of the awards.
"It is tremendous that they are joining this new initiative to celebrate success and with the conference, to debate the future and the sustainability of the sector."
Tickets are now available to both the Conference and Awards from www.educatethenorth.com or by phoning Rachael Snelson on 01706 828855 rachael.snelson@dontpanicprojects.com