02 May 2014
The Prolific North Awards 2014: Winners, Pictures, Tweets and a Review of the Night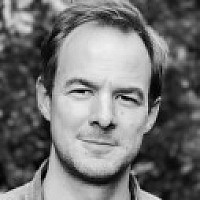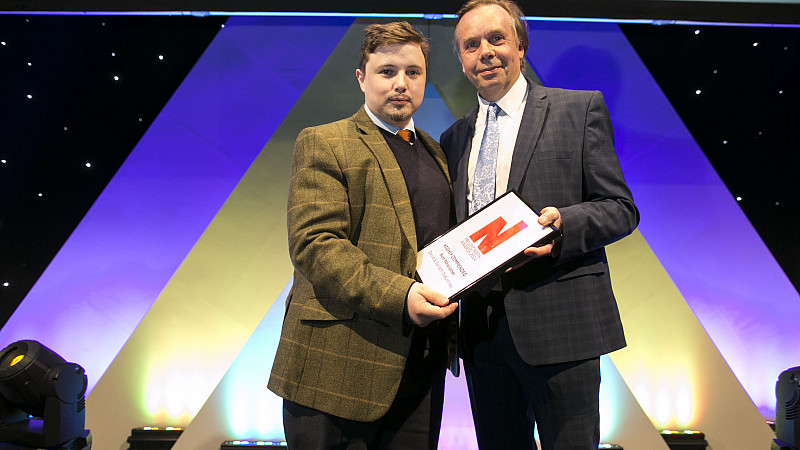 Click here to jump straight to the award winners
If there were any remaining questions about the talent, health and sheer vibrancy of the media and creative scene in the North, they were quite possibly answered once and for all last night.
Over 700 people packed to the very rafters of The Point at Lancashire County Cricket Club for 20 award categories, two high commendations and countless selfies, with an admirable number lasting to the end of Clint Boon's floor-filling set.
Agencies, companies, individuals and organisations from across the region were represented, from the Lake District and Yorkshire to Liverpool and Manchester.
A huge thanks must go to our headline sponsor Click Consult, as well as our category sponsors Barclays Bank, Beever and Struthers, Better Placed, Digital Innovation at MMU, HGA Creative, Lucas Fettes, Media Marketing Place, Met Marketing, Mustard Research, Orchard Digital, Creative and Marketing Recruitment and Network Marketing.
Picking up their inimitable double act from last year, hosts Jim Hancock and Beccy Meehan did a superb job of holding proceedings together, keeping an enthusiastic and pleasingly rowdy audience at bay so that due reverence could be given for the night's true stars: the nominees.
After video reviews of the year's headlines and a mash-up of Prolific North News interviews, Sarah Hartley conducted a series of live interviews with guests including Radio 5 live controller Jonathan Wall and Thinking Digital founder Herb Kim.
Once the awards themselves got underway, Degree 53 claimed the opening prize of the night, with the judges naming the Betfred-backed app developer Best Newcomer for the way it had grown to 40 staff inside 18 months. David & Goliath Industries was highly commended, with Emmy-winning founder David Barnes noted for "wearing his heart on his sleeve".
In the Marketing Campaign categories, Stein IAS - who swept the board last year - took home the B2B prize for its Trelleborg Marine Systems, Rubber stamped! campaign, which the judges said had "blown the KPIs out of the water".
K2L Marketing's Red Devilution campaign for the Salford City Reds claimed the B2C prize after increasing season ticket sales by over 300%.
The judges said that Modern English's Maths Everywhere app is "now regarded as one of the best education apps ever built", so it was perhaps no surprise to see it walking off with the App of the Year category.
Flipbook had been nominated in the Animation/Graphics category last year, but it went one better this year with the judges praising it for managing "to step back and think how to differentiate themselves successfully". Receiving the trophy, MD Andrew Lord said it was the first award the company had ever won.
Three million downloads is good going, and that convinced the judges to award Manchester's Mi with the Game of the Year award for The Impossible Line.
Emphasising the pan-region nature of the event, the Magazine category was contested by nominees from Lancashire and Yorkshire but it was a publisher from Carlisle, CN Magazines, who won for Cumbria Life. Judges hailed its recent revamp and the way it had turned a dwindling circulation into an actual increase.
The first of two TV categories - for News & Factual programmes - went to ITV Granada Reports for its coverage of the the Lee Rigby and Dale Cregan trials. "ITV managed to create a sensitive approach to make the stories connect with the audience," the judges agreed.
Liverpool's LA Productions picked up the Entertainment & Drama prize for the fifth series of Moving On - a "quality daytime production" that was the first drama to premiere on the BBC iPlayer. Facing down the Old Trafford-based crowd, producer Colin McKeown duly ventured his hope that Liverpool will win the league. Moving on indeed...
Congratulations to Amaze, whose work with Pizza Hut "exceeded all targets, demonstrated real and deep value to the business and increased customer engagement", and took home the Website award.
Editor Rob Irvine was on hand to pick up the News Publication prize for the online Manchester Evening News, which the judges said showed that it was continuing to "reinvent and reinvigorate" the brand, and also now has the largest online readership of any UK regional title.
A total of 14 agencies contested the PR categories, with Smoking Gun PR claiming the Small PR Agency category after a year that saw it increase sales by 35%, while "truly outstanding" Citypress retained the Large PR Agency title it won last year after posting a 23% increase year on year.
Also dealing in some impressive numbers was ITV's Manchester office, which picked up the Media Sales award after generating £279m in revenue - three times more than head office.
In the Digital categories, Ahoy took the Small Digital Agency prize thanks to its "strong business" and "well-written entry", while Code Computerlove held on to the Large Digital Agency title it won last year - with judges highlighting a turnover which now stood at over £5m, a 97% client retention rate and £1m of new business over the year. It was also a perfectly timed birthday present for co-founder and creative director Wini Tse, who turns 40 today.
Lancaster's Fat Media was also highly commended, with the judges particularly impressed by its "fantastic client retention and great talent management". MD Michael Gibson dropped something of a bombshell in his winners' speech - which we'll be bringing you more details about very soon!
MediaCom's rapid growth was recognised in the Media Agency category, with the WPP subsidiary having put on £42m in new billings and increased head count to 170 - up from 58 just two years ago.
The large Yorkshire contingent on the night had something to cheer in the SEO & PPC Agency category, which went to Epiphany. Judges pointed to the way the Leeds agency had increased revenue by over 25%, created 30 new jobs - and of course engineered its £18m acquisition by Jaywing.
Further success from across the Pennines followed in the next category, Independent Production Company, which went to True North who the judges said "stood out above all the others" after a "remarkable journey" over the last decade.
Finally, TBWA/Manchester took the Integrated Agency award after bouncing back from the loss of the Co-op account with a host of new client wins. It was an inspirational and inspiring story, the judges agreed.
Here is the full list of winners from the Prolific North Awards 2014, held at The Point at Lancashire County Cricket Club last night. The headline partner was Click Consult.
Best newcomer - sponsored by CDi Print Yorkshire
Winner: Degree 53
Highly commended: David & Goliath Industries
Also nominated:
Active Win Media
Avant PR
Manc Frank
Mint Umbrella
Rule 5
Social Public Relations
B2B Marketing/integrated communications campaign
Winner: Stein IAS - Trelleborg Marine Systems, Rubber stamped
Also nominated:
Clock Creative - ClearSky
gyro Manchester & Powwownow - It's your call
MediaCom & Isuzu - Establishing the 'Pick Up' Professionals
One Marketing Communications - Franke More in Store
Stein IAS - Trelleborg Marine Systems, Fastest path from click to sale
Weber Shandwick - Castel Fund Launch
Weber Shandwick - Sealed Air - Will it Break?
B2C Marketing/integrated communications campaign
Winner: K2L Marketing - Salford Red Devils: The Red Devilution
Also nominated:
BJL Group - Subarural
diva creative, Leeds City Council and Leeds Teaching Hospitals NHS Trust - Prevent Infection, Protect Everyone
Orange Bus - Capita Teachers' Pensions/ Department for Education - Design, Engagement and Build
Peppermint Soda - SheLikes.com: The Minimum Wage Dress
Purple Riot: The Blue Pig Bar/The Curious World of The Blue Pig
SK Events - Liverpool Food and Drink Festival
Weber Shandwick - Aldi, The Store that Understands You
App of the year - sponsored by Lucas Fettes
Winner: Modern English Digital - Maths Everywhere
Also nominated:
Aldi UK - Win Your Weekly Shop Facebook App with CTI Digital & Weber Shandwick
Apadmi & The Guardian Witness App
BLISS - Umbro Golaço
Brazen PR and Modern English Imperial Leather Foamburst Genies
McCann Manchester - Aldi's 'Appy Christmas App
Animation/graphics company - sponsored by Digital innovation at MMU
Winner: Flipbook Studio
Also nominated:
Carbon Digital
deltatre
Edit 19

Kilogramme Animation
RealtimeUK
Vibe Studio
Visual Method
Game of the year
Winner: Mi - The Impossible Line
Also nominated:
McCann Manchester & Weber Shandwick - Aldi Social Media Trolley Dash
Mosquito Digital - Zoflora's Fragrance Challenge
Magazine (printed or online)
Winner: CN Magazines - Cumbria Life
Also nominated:
Lancashire Life
The Regenda Group - Belong magazine
Yorkshire Life
TV programme – news & factual
Winner: ITV Granada Reports - The Dale Cregan Trial and The Lee Rigby Trial
Also nominated:
Blakeway North - Benidorm ER
Blakeway North - My Baggy Body
Blakeway North - The Brilliant Bronte Sisters
David & Goliath / Libra Television - Same But Different
Shine TV North - Idris Elba: King Of Speed
Quays TV News - 15th November 2013
TV programme – entertainment & drama
Winner: LA Productions - Moving On Series V
Also nominated:
BBC - In The Flesh, BBC Drama Production North
Website - sponsored by Orchard
Winner: Amaze and Pizza Hut Restaurants
Also nominated:
9xb & Bathstore
Cube3- Revolution website
I-COM - accessory|o re-brand and website
Mixd
Mosquito Digital
Rckt & Channel 4 - Psychopath Night
Refinery Marketing Communications
Magnettrade.co.uk - engaging our audience online
News publication (printed or online) - sponsored by Beever and Struthers

Winner: manchestereveningnews.co.uk
Also nominated:
Leigh Journal
LoveRugbyLeague.com (Sportbox Media)
TheBusinessDesk.com
warringtonguardian.co.uk
Small PR agency (up to 20 employees) - sponsored by Mustard Research
Winner: Smoking Gun PR
Also nominated:
de Winter
Faith PR
JAMpr
MCG PR
Pelican PR
Quest PR
Rule 5
Large PR agency (21+ employees)
Winner: Citypress
Also nominated:
Brazen PR
Finn
Havas PR North
MC2
Weber Shandwick Manchester
Media Sales
Winner: ITV
Small digital agency (up to 25 employees)
Winner: Ahoy Digital
Also nominated:
INK Digital
KMP Digitata
NuBlue
R.O.EYE
Rckt
Return On Digital
Space 48
Large digital agency (over 25 employees) - sponsored by Better Placed
Winner: Code Computerlove
Highly commended: Fat Media
Also nominated:
Axonn Media
CTI Digital
I-COM
Rippleffect
Stein IAS
Stickyeyes
Media agency - sponsored by Barclays Bank
Winner: MediaCom
Also nominated:
KMS Media
MEC Manchester
Media Agency Group
MediaCom
SEO & PPC agency - sponsored by MET Marketing
Winner: Epiphany
Also nominated:
Contrado Digital
Enjoy Digital
Lakestar McCann
Rippleffect
Stickyeyes
theEword
WMG
Independent production company
Winner: True North
Also nominated:
Blakeway North
LA Productions
Lizardfish TV
True North
Veracity Digital
Integrated agency - sponsored by Network Marketing
Winner: TBWA\Manchester
Also nominated:
Fantastic Media
ICG
Pixel8
Refinery Marketing Communications
Roland Dransfield PR
The Market Creative
Uniform
Here are a few more pictures from the night...
And here's a handful of the many tweets from the night...
Dear London - please take note of the #ProlificnorthAwards - clear evidence of scale and rude health of northern media biz

— Alex Connock (@MrAlexConnock) May 1, 2014
700 People at #ProlificNorthAwards. Amazing achievement and testament to the strength of the sector. Come in London, your time is up.

— Steve Kuncewicz (@SteveKuncewicz) May 1, 2014
Delighted to win Best Indie at #ProlificNorthAwards last night. Thanks @ProlificNorth for organising such a brilliant event.

— True North (@truenorthtv) May 2, 2014
Amazing night @ProlificNorth #prolificnorthawards feet now partially deformed, but LOVED it and can't wait for the next one!

— Emma Burke (@EmmaBPAgency) May 2, 2014
@ProlificNorth brilliant night. Great food, wine and company! Left the party in full swing! Best way! #ProlificNorthAwards

— Andrew Gibson (@AG_BetterPlaced) May 2, 2014