18 January 2017
Grow, buy and sell your business at Prolific North Live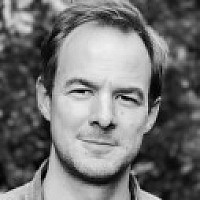 Nine financial, professional and business support companies and partnerships have signed up to exhibit at Prolific North Live.
The advice they offer spans everything from buying and selling your company to grant support, tax reclaims and financial facilities, management and staff development and apprenticeships through to legal, insurance and financial guidance, all specifically tailored for the creative sector.
Their appearance at the February 15-16 event, being held at Event City in Manchester, makes for another compelling reason to attend the biggest ever gathering of media, marketing and creative industries professionals outside London.
If you haven't already registered, you can do so today by clicking the below button:
The nine companies and partnerships appearing at the two-day expo are:
The Bulletproof Agency Network – delivered by My Accountancy Place, Slater & Gordon and Risk Box
This new partnership - comprising My Accountancy Place, Slater & Gordon and Risk Box - provides events, tools and resources specifically for digital and creative businesses across the North, helping them to build highly profitable and bulletproof agencies. The partnership has also brought together especially for PN Live, a number of experienced industry advisers and agency owners who will share their insights and advice on what it takes to build a thriving creative company.
The Mergers & Acquisitions stand – delivered by Knight Corporate Finance
Knight CF specialises in advising companies in the TMT - Technology, Media, Telecoms - sector. Well over 250 deals have taken place across the North over the past six years as companies and their owners prepare themselves for an exit, maximising their wealth or enhancing their pace of growth. Knight CF has itself completed over 60 transactions in the sector and has undertaken a number of strategic reviews and projects.
The Finance and Growth Hub – delivered by Business Growth Hub
Business Growth Hub is delivering the content for the 80 seat capacity Finance and Growth Hub at PN Live and is also taking a dedicated stand for its network of advisers to offer more personalised sessions for growing business owners.
Content across the two days in the theatre will explore: The power of partnerships and collaboration with the HE sector to accelerate growth, exporting and selling online internationally, what is tech4good and how has it changed the investment landscape, accessing finance for growth in the digital and creative sectors and how to engage with and benefit from Business Angels. There will also be a drop in clinic offering 10 minute slots with experts who will be able to signpost support to aid your business growth.
Research and Development Tax Credits – delivered by Jumpstart
Jumpstart are the UK's leading R&D tax credit specialists providing a complete end-to-end service in claiming for R&D tax relief. Jumpstart identifies over £1.4 million in eligible R&D activity every single week on behalf of its clients, many of whom are based in the North and the company has a particular niche in advising and supporting companies in the creative and digital sectors.
Electronic payments and M&A advisory services - delivered by First Annapolis
Since its founding over two decades ago in the US, First Annapolis has advised leading organizations on electronic payments and related market developments, opportunities and risks and styles itself as being an "inch wide and a mile deep" in electronic payments. The company's European presence now spans three countries including the UK and has advised over 60 companies in M&A transactions globally.
Innovative businesses support network – delivered by Manchester Science Partnerships
MSP is home to a thriving, diverse community of over 300 innovative businesses spanning the health, science and technology sectors. MSP's approach and connections with the public and private sectors, academia and clinicians, provides companies with access to the right environments and networks including funding, investors, markets and business support services to help accelerate growth and achieve commercial success. The perfect environment for new ideas to flourish and for concepts to become a commercial reality and the recent £2m new Government funding will target supporting start-ups in the digital sector.
Business networking - delivered by Downtown in Business
(DiB) was established in 2004 as a business club that provides leadership to the private sector. With bases in Liverpool, Preston, Leeds and Manchester, DiB has helped to create networking environments that attract entrepreneurs, high growth companies and the North's 'big hitters'.
Overall, over 100 companies and organisations have now signed up to exhibit at the event.
And Channel 4, The Landing, Steamhaus and Vision One are on board as event partners, with room sponsors including Parker Software (the Storytelling & Innovation Theatre), Smoking Gun PR, the CIPR (The Comms Suite) and the CIM (The Marketing Suite).
Broadcast, the UK's leading national broadcast media platform and its sister operation, the Media Production Show, has announced the first details of its two full days of outstanding speakers and great content as part of the Broadcast and Visual Media Theatre, with keynote speakers including No Offence writer Jimmy Dowdall.
We've already revealed that senior industry representatives from Spotify, Google, British Government, Virgin Trains, Paddy Power, Tesco and Everton FC will be speaking at the event.
Prolific North Live represents a truly unrivalled opportunity to generate new leads, expose your business to key decision makers and buyers, launch new products and services to a highly engaged audience, and presents a fantastic chance to network with customers and peers, discuss ideas and make new contacts and leads.
To find out how you can book a stand today and secure a prime location in the exhibition hall, please contact Dunstan Carter on 07940 423202 or by emailing dunstan@prolificnorth.co.uk.
You can find out more information on our dedicated Prolific North Live site here.