11 November 2015
ProlificNorthLive Keynote Theatre: Digital Speakers announced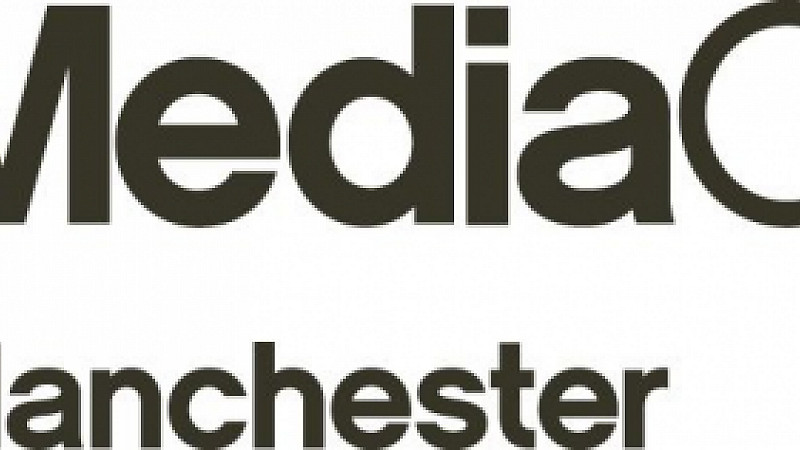 The five speakers at the Digital session of the Keynote Theatre at ProlificNorthLive are announced today. They are: Adam Warburton/Travelex, Colin Woon/02, James Murray/Microsoft, Ross Matthews/IceLolly.com and John Watton/Adobe.
Our four Event Partners for the ground-breaking expo, which takes place at Emirates Old Trafford on February 2, 2016 are Smoking Gun PR, mclcreate, A&P and Steamhaus.
Running alongside the Expo at ProlificNorthLive is a full day conference and dozens of workshop, tech, interactive and demo sessions. Over the course of the next few weeks and up to the Expo, we will be announcing more of the content every week.
There will be four Keynote Theatre sessions at the conference: Digital, Marketing, Broadcasting and Content.
Today we publish the first of these: the Digital session sponsored by MediaCityUK.
Attendance at these Keynotes and the rest of the Expo is free and you can register here.
But we are also reserving half of the tickets for each of the 200 seat conference sessions for visitors who would like to secure their places for the Keynote sessions in advance.
Further information on the Digital session and how to reserve tickets can be found here.
Our five outstanding industry experts will each speak for circa 15 minutes and there will be a concluding Q&A panel towards the end of the two hour session.
ProlificNorthLive: Digital Keynote Theatre session: speakers. Sponsored by MediaCityUK.
Adam Warburton Travelex
Adam Warburton, head of mobile, Travelex | @PRODUCTADAM
Adam has been at Travelex for six months as head of mobile, leading their efforts on mobile having previously worked at Asda Walmart. Travelex is a business in the midst of a digital transformation with mobile at the heart of it, having recently launched two mobile apps which received considerable press and consumer attention. While at Asda, Adam developed and managed their multi-award winning apps. Adam has worked in the mobile industry throughout his career, starting out at Telefonica O2 in their Product Design team.
Ross Matthews icelolly.com
Ross Matthews, chief marketing officer, icelolly.com | @ICELOLLYHOLIDAY
Ross is the CMO of icelolly.com, one of the UK's leading holiday price comparison websites.
Ross has held a variety of digital roles over the last 15 years spanning marketing, e-commerce and customer experience, working for brand such as Virgin Holidays, Thomas Cook, Asics and HomeServe.
John Watton, EMEA marketing director, Adobe Marketing Cloud | @JWATTON
John Watton from Adobe
John leads marketing for Adobe Marketing Cloud in Europe. He brings over 20 years of experience in technology marketing and has held senior European roles at Oracle, SAP, Ariba and Microsoft, as well as global roles at Expedia Affiliate Network, Cramer and ShipServ.
A regular speaker, blogger and social media commentator, he has been recognised through several awards including Brand Republic Top 50 Klout UK Influencer 2015, Top 10 UK Most Engaged Marketer on LinkedIn 2014, TopRank UK Top Online Marketing Influencer 2013 and B2B Marketing Magazine Marketer of the Year 2009/10.
Colin Woon, SEO marketing and consumer, O2 UK | @COLINDWOON
Colin Woon 02
Colin Woon currently leads Telefonica-owned O2 UK's SEO team working across the Marketing Communications and Online & Multichannel teams. In his first year at O2, Colin increased natural search traffic by over 130%, driving incremental sales to the business. With over eight years' experience in both paid and natural search, Colin applies strong expertise in data-driven long-term strategy planning & execution in consumer and B2B markets.
Before joining O2, Colin has held a senior role at a global strategic agency, Wunderman-owned Blast Radius in Amsterdam, where he led the SEO strategy for Michelin, as well as supporting a number of digital campaigns for leading brands including P&G and Boursin. During this time, Colin has written various articles for both print and online publications on SEO including .Net magazine, Fourth Source and U Talk Marketing.
Previous to this, Colin held various digital marketing positions across London as International Head of SEO, Lead Search Specialist, SEO & Social Specialist & Search Account Manager.
James Murray, UK search advertising lead, Microsoft | @MICROSOFT
James Murray, from Microsoft
James Murray is the Search Advertising Lead for Microsoft UK. In his role he is responsible for managing relationships between Microsoft and its strategic partners as well as acting as an evangelist for the Bing Search platform and search advertising tools. James is fascinated by data and the insight it gives into consumer behaviour. He is a writer and speaker in the realms of search and digital marketing being a regular contributor at industry events and widely quoted in the media.
To find out how your business can get involved, please contact Dunstan Carter on 07940 423202 or by emailing dunstan@prolificnorth.co.uk.
You can register to attend the event here - http://live.prolificnorth.co.uk/register.