06 November 2015
MediaCityUK to sponsor Digital seminar at ProlificNorthLive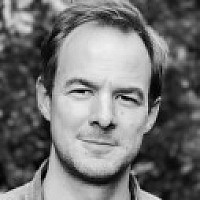 MediaCityUK
has signed up to host the Digital seminar within the conference programme at ProlificNorthLive and will also be exhibiting at the expo.
Rocket Fuel, the global programmatic marketing platform, has already signed up to host the Marketing seminar within the conference programme.
Running alongside the expo is a full day conference and dozens of workshops, tech and financing sessions, complemented by a full visual programme taking place in the 100-seat mobile cinema.
Full details of the Digital and Marketing seminars within the conference and all the other related content events will be announced over the course of November and early December.
You can register your interest to attend ProlificNorthLive here. The expo is free to attend to qualifying attendees.
A further four companies including our fourth and final Event Partner have also signed up to exhibit at ProlificNorthLive over the past few days and full details of these companies will be revealed next week.
Together with our three existing Event Partners - Smoking Gun PR, mclcreate and A&P - we now have our full complement of four Event Partners. Over 60 companies have now committed to ProlificNorthLive and we are confident that the inaugural expo on Tuesday 2 February 2016 will be a sell-out event comprising over 80 exhibitors.
Any companies interested in exploring the various opportunities that ProlificNorthLive has to offer, please contact Dunstan Carter at dunstan@prolificnorth.co.uk or on 07940 423202.