12 November 2013
Digital SWOT 2014 - A major new conference on Friday 31 January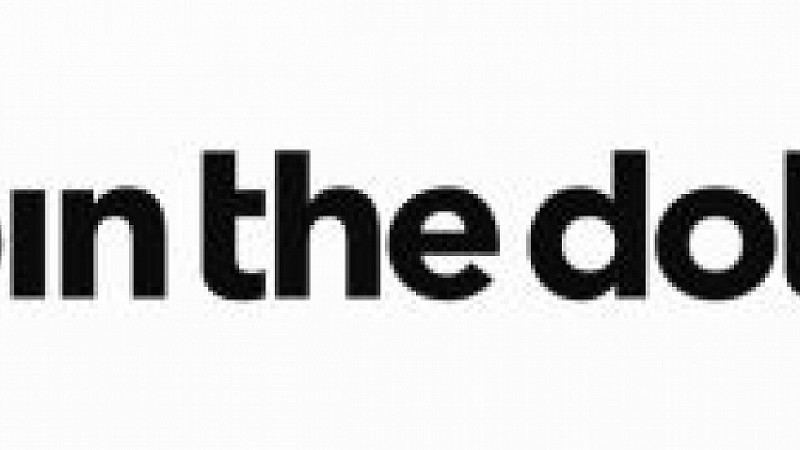 Digital SWOT 2014 is a major new conference examining the increasingly pervasive digital revolution from a business point of view: essentially a SWOT analysis of how companies and organisations and/or their agencies should re-examine their commercial performance from a digital point of view.
This compelling one-day conference, on 31 January 2014, brings together a wide variety of outstanding leading-edge practitioners and speakers from across the UK whose collective expertise will enable delegates to depart on the day with a fresh perspective on how to cope with and profit from the Strengths, Weaknesses, Opportunities and Threats facing their companies and organisations in this digital age.
The morning session will feature a series of presentations exploring the current digital landscape delivered by key influencers and individuals representing platforms, agencies and worldwide brands.
The afternoon session will feature a number of case study-led presentations from leading brands and industry experts, showcasing strengths and opportunities they have identified and how to exploit them as well as demonstrating weakness and threats they've experienced and how to mitigate them.
Digital SWOT has been created and delivered by Prolific North and Don't Panic Event Management and is sponsored by Join the Dots.
Date: 31 January 2014
Venue: The Bridgewater Hall, Manchester
Time: 08:30 - 17:00
Tickets: Early Bird Rate: £150+Vat, Standard Rate: £199+Vat
The full conference programme can be found here and ticket information can be found here. For any other queries, please contact Don't Panic on 01706 828855 or by emailing  jessica@dontpanicprojects.com
Conference schedule
Welcome/Conference Chair,  David Edmundson-Bird, Manchester Metropolitan University
Martin Bryant, Editor in Chief, The Next Web
The tools and trends that will shape 2014
Neil McIntosh, Managing Editor, BBC Online & Red Button
The BBC and the changing digital landscape
Andrew Barke, Agency Head, Google
Mark Pearson, Head of Media and Communication, Betfred
Having a wager in 2014
Paul Fabretti, Digital and Social Media Lead, Telefonica Europe
Peter Crosby, Chief Emerging Marketing Officer, Viadeo
Challenges of scaling your digital brand in overseas markets
Sara Wilde McKeown, Managing Director, Paver Smith & Liverpool Visitor Economy Committee
Disruption: Friend or Foe?
James Lang, Digital Research Director, Join the Dots
Customer Journeys in a complex world
James Murray, Digital Insight Manager, Experian
Understanding the Always On consumer & uncovering opportunities through data and insight
Julian Ellerby, Director of Campaigns and Communications, Lambeth Council
Getting the job done (in local government and public services)
Jeff Coghlan, Founder, CEO and Creative Director, Matmi
Lets Get Phygita
Closing Remarks
All speakers are confirmed however we do reserve the right to make changes to the programme if circumstances arise beyond our control.
Digital SWOT Speakers' biographies
Andy Barke, Agency Head, Google
Barke is a well-known industry professional as the face of Google outside London with a focus on the North. He has agreed to deliver one session on search (Google engagement) as part of the first unit and 'best practice' aspect of digital communications.
Martin Bryant, Editor in Chief, The Next Web
Martin Bryant is editor in chief at technology news site The Next Web, and is based in Manchester. He's responsible for the output of the blog and he has a particular interest in anywhere that technology and media overlap. With an active, influential audience consisting of more than 7.2 million monthly visits and 9.5 million monthly page views, The Next Web is one of the world's largest online publications that delivers an international perspective on the latest news about Internet technology, business and culture.
Jeff Coghlan, Founder, CEO and Creative Director, Matmi
As a digital strategist, Jeff's opinions (not always mainstream!) have been sought by clients and major advertising agencies. He has been invited to speak at many prestigious events to discuss a variety of topics; ranging from the evolution of casual gaming, tech convergence, gamification to the emergence of IPTV. Jeff's work with Matmi and industry reputation led to his appointment on the board of Creative England, and most recent keynote speaker engagements include Develop Conference | Gamification Summit San Francisco | TEDx  | Elmwood's Digital Picnic | Brandhouse Digital Sparks | Brand-e.biz | Launch Conference | The Digital Marketing Forum | Totally Ice Global | Festival of Games (Amsterdam) | Golden Drum Festival (Slovenia). Jeff is also regularly on panel discussions run by MoMoMcr, Manchester Digital and TIGA.
The uptake of mobile devices, along with the groundbreaking technology involved in IPTV, Augmented Reality, Google Glass and iOptiks suggests we are heading towards really exciting times within the digital industry, and Jeff is looking forward to seeing the next stage in its evolution; pioneering new ways to integrate these incredible technologies for brands and audiences to enjoy.
Peter Crosby, Director of UK and Irish operations, Viadeo
Peter Crosby joined Viadeo in 2008 as director of UK and Irish operations. During his first year as director, Peter doubled the member base in the UK and Ireland. He went on to become chief operating officer for Viadeo's European division and most recently he spent three years as chief sales officer building the company's international B2B offering.
Peter is now Viadeo's chief emerging markets officer, responsible for member and revenue growth in developing markets. Peter joined Viadeo from j4b, a start-up research and publishing company in the area of business funding. He created and expanded j4b's advertising and software businesses. In 2006, Peter and his family relocated to Boston where he built j4b's US subsidiary. Before j4b, Peter worked in the publishing sector. He has a BA (Hons) in Linguistics and English Literature from the University of Wales, Bangor.
Julian Ellerby, Director of Campaigns and Communications, London Borough of Lambeth
Julian is currently the director of campaigns and communications at the London Borough of Lambeth. Having taken over the team in 2007 he set about streamlining it and improving the impact it has on the organisation and the borough. The expenditure is now down by over 80% and the quality and performance is vastly improved based around a highly skilled set of officers. The London Borough of Lambeth has recently set up a trading arm called LamCo that is focusing on working with other authorities and public bodies in order to create collaboration, partnerships and real sharing of expertise.
Prior to this Julian worked for the Labour Party as director for London and ran elections including Mayoral, General, European and local. This also led to him working with the Democrats on some of their international development work in Eastern Europe.
Julian's previous background and the experience he gained working in local government during a period of rapid change have helped him to develop a view about the future of communications in the public sector. The traditional model based around reputation is no longer enough; it has to be about influence and change. The role of digital within this context is crucial both as an influence on local government but also as a tool to improve and modernise. It is the understanding of both local government and the means by which it will meet and shape future needs that makes the debate around digital essential.
Clare Francis, Editor-in-Chief, MoneySuperMarket.com
Clare Francis is editor-in-chief at MoneySuperMarket.com. With over 14 years' experience as a financial journalist she joined MoneySupermarket in 2008 from The Sunday Times where she was the assistant money editor. Before that she was deputy personal finance editor at the Independent on Sunday having started her career at The Times.
Clare is a consumer finance expert and regularly appears on television and radio.
She heads up a content team of 16 people at MoneySuperMarket. Her team of journalists, video producers and publishers are responsible for producing the website's content. Their focus is on creating content aimed at helping households make the most of their money and offering help, guidance and explanation on the issues that matter to them.
James Lang, Digital Research Director, Join the Dots
Join the Dots is a consumer insight agency based in Manchester.  They work with some of the world's biggest brands, using a combination of primary and contextual data sources to provide insight and consultancy. As a result of strong ongoing growth, Join the Dots now employs over 80 people and has recently moved to new offices at The Hive in central Manchester.
James Lang is digital research director at Join the Dots.  His clients include British Airways, Unilever, the BBC, ING Direct and Tesco; previously, he led eBay Australia & New Zealand's search and seller strategy team. James's research interests include cognitive psychology, experience design and ubiquitous computing.
Neil McIntosh, Managing Editor, BBC Online & Red Button
Neil McIntosh is managing editor of BBC Online & Red Button. Based in Salford, Neil provides strategic and operational leadership across all digital areas of the BBC and is responsible for making sure audiences get the most out of BBC content, however they choose to access it. Previously, he was deputy editor of The Wall Street Journal's print and digital editions in Europe, and head of editorial development for guardian.co.uk
James Murray, Digital Insight Manager, Experian Marketing Services
James Murray is the digital insight manager for Experian Marketing Services. In this role, he communicates the value of Experian data and insight through PR, thought leadership and speaking opportunities which help to drive customers' cross-channel marketing strategies. James writes regular Insight Reports on a range of industries - including retail, travel, automotive and finance – covering search, social, email and audience profiling. He is a regular speaker at industry events in Europe, and has been widely quoted in the media.
Mark Pearson, Head of Media and Communication, Betfred
Betfred is still independent and runs 1370 high street shops, internet and mobile business. In June 2011 Betfred acquired the Tote which was previously owned by the Government.
Sara Wilde, Managing Director, Paver Smith & Chair of the Liverpool City Region Visitor Economy Board
Sara Wilde McKeown is one of the UK's most senior media figures having been a key member of the leadership team at Trinity Mirror PLC for the past two decades. In May this year Sara took up the role of managing director of Paver Smith PR, the North West-based communications consultancy to drive the development of the agency's integrated offer and its commercial growth strategy.
She was the former commercial managing director of Trinity Mirror's regional media group, TMR, and prior to that ran Trinity's regional media businesses across the North West and Wales.
Sara led much of TMR's digital diversification having overseen the acquisition of digital marketing agency Rippleffect in 2008 and bringing on board key digital partners to expand the organisation's local market offer. She has also recently taken on the role of chair of the Liverpool City Region Visitor Economy Board, a body charged with driving the strategic growth and development of the tourism market and offer across the region.
Sara lives in Liverpool and is married to TV and film producer Colin McKeown, owner of Liverpool based LA Productions.
Paul Fabretti, Digital and Social Media Lead, Telefonica Europe
Paul's role is to plan and deliver the Telefonica Europe social media vision and initiatives and to facilitate the sharing of global and European social media innovation and best practice. He was previously head of o2's UK social media team, which recently won the inaugural Twitter flock award for outstanding use of the Twitter platform.