02 November 2016
Prolific North Live: Speakers from Tesco and Everton join Marketing Suite line-up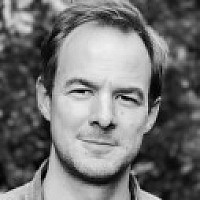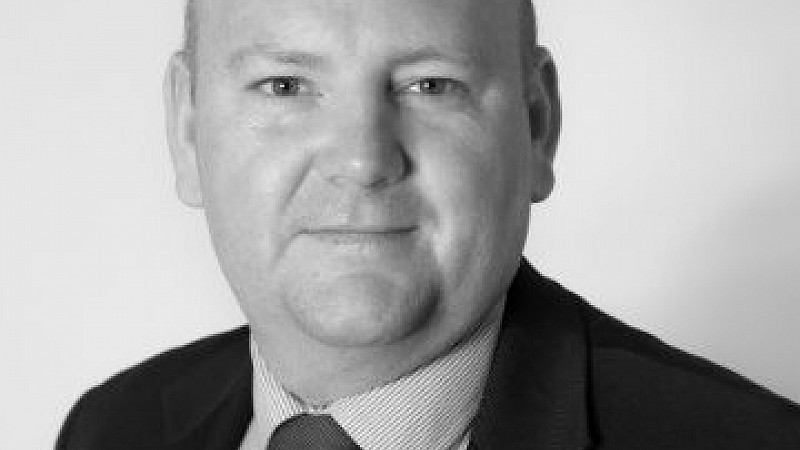 We're pleased to reveal that senior industry figures from the likes of Tesco, Barbour and Everton FC are among the confirmed speakers for the Marketing Suite, in association with Smoking Gun PR and the Chartered Institute of Marketing.
The Marketing Suite will be a dedicated room for marketing professionals and will feature insightful talks and workshops throughout Prolific North Live, which takes place on February 15th and 16th 2017 at EventCity in Trafford Park.
Over 90 exhibiting companies have already signed up, as well as three Event Partners (Steamhaus, Vision One and The Landing) and three room sponsors (Parker Software, Smoking Gun PR and the CIM). The IAB and Broadcast magazine will be curating the Marketing quarter and Broadcast and Visual Media Theatre respectively.
Hundreds of people have already signed up to attend - and you can do so by registering for free here.
We've already revealed that senior industry representatives from the British Government, Virgin Trains and Paddy Power will be speaking at the event - and below are a further seven leading names from the marketing world:
Chris Heyes - Head of Commercial and Events, IFB
Chris heads up all commercial and events activities for IFB2018, one of the largest business festivals of its kind in the world. He has also led Liverpool in London for the past six years, working with Liverpool-based organisations to assist them in entering the London market.
Richard Kenyon - Director of Marketing & Communications, Everton Football Club
A lifelong Evertonian, Richard joined the Toffees in April 2014 having previously worked at the club on a part-time basis as interim director of marketing. His appointment marked a professional return to the sport he worked in for several years direct from university in Leeds, first as a coach within Major League Soccer and then as an executive in charge of development for the UK business of an international sports coaching company. He joined Kenyon Fraser – the agency his journalist father Roger had set up in 1990 – in 2003, was appointed a director in 2004 and became MD in 2005. He's also chair of the Chartered Institute of Marketing on Merseyside.
Shama Mehan - Head of Local Marketing at Tesco PLC
Shama has held a series of roles at the FMCG giant since joining in 2009, including a spell in Malaysia. Has been in her present role, heading up local marketing, since November last year.
Rick Guttridge - Managing Director, Smoking Gun PR
Formerly managing director at Brazen, Rick set up Smoking Gun seven years ago and has built it into one of Manchester's leading PR agencies, working with the likes of LED Hut, England Squash and Cats Protection.
Nick Sullivan - Sales & Marketing Manager, Prept
Nick leads sales and marketing for start-up software vendor Prept, which provides practical every-day support for sales staff in client-facing meetings. He previously spent over a decade at Acuma Solutions Ltd, latterly as commercial director.
Steve Woolley - Head of External Affairs and Content, CIM
An experienced former Whitehall strategist/policy maker and legislative project manager, Steve joined The Chartered Institute of Marketing in 2014.

His role is centred around advocating CIM's unique role in developing the marketing profession to benefit the economy and society, emphasising the role of marketing in business growth.
Many more speakers will be announced over the coming weeks for our Agencies & Suppliers and Storytelling & Innovation Theatres, as well as those speakers involved in the Keynote seminars and other sessions that will focus on six wide-ranging themes - Marketing, Content, Digital, Broadcast, Technology and Communications.
And there will be numerous other seminars, workshops and other sessions focusing on Innovation, Storytelling, Freelancers, Finance & Growth.
With much more space available at the new venue, we're anticipating well over 130 exhibitors and partners together with an expanded content and theatre programme schedule over the two days.
You can take a look at the full list of exhibitors and the floor plan here
And see what many of last year's exhibitors, event partners and sponsors thought about the first Prolific North Live here
As a whole, Prolific North Live represents a truly unrivalled opportunity to generate new leads, expose your business to key decision makers and buyers, launch new products and services to a highly engaged audience, and presents a fantastic chance to network with customers and peers, discuss ideas and make new contacts and leads.
"There really was something for everyone": A review of the ProlificNorthLive expoThere are still numerous ways for businesses to become involved, including Event Partnerships, Keynote Seminar sponsorship, Agency and Innovation session sponsorship, Growth Finance Hub sponsorship and Drinks sponsorship.
We offer a 'first come, first served' policy on specific stands in the exhibition, so exhibitors can choose their space in the room.
We have made sure that our pricing structure is very competitive and there are discounts to reward those who book early.
To find out how you can book a stand today and secure a prime location in the exhibition hall, please contact Dunstan Carter on 07940 423202 or by emailing dunstan@prolificnorth.co.uk.
You can find out more information on our dedicated Prolific North Live site here.