17 August 2016
Prolific North Live: 10 new companies sign up for 2017 expo in the last fortnight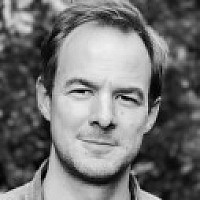 Ten new companies and organisations have signed up in the last fortnight for Prolific North Live, with six months still to go before the expo returns bigger and better after its hugely successful inaugural event in February.
That means over 60 companies are now committed as exhibitors and sponsors for the event, which takes place at EventCity in Trafford Park on February 15th and 16th 2017.
Two Event Partners, Steamhaus and Vision One, are already on board, as well as three room sponsors: Parker Software (the Storytelling & Innovation Theatre), Smoking Gun PR and the CIM (The Marketing Suite). We have two remaining Event Partner slots left.
With much more space available at the new venue, we're anticipating well over 150 exhibitors and partners together with an expanded content and theatre programme schedule over the two days.
Here are more details on the most recent 10 companies to have signed up for Prolific North Live:
We already have a number of great speakers lined up for our Agencies & Suppliers and Storytelling & Innovation Theatres, and from next month we'll be releasing full details of the Keynote seminars and other sessions that will look at six wide-ranging themes - Marketing, Content, Digital, Broadcast, Technology and Communications - fill the packed programme.
And there will be numerous other seminars, workshops and other sessions focusing on Innovation, Storytelling, Freelancers, Finance & Growth.
We are also introducing two new rooms for marketing and communications professionals – a Marketing Suite and a Communications Suite, the latter sponsored by the CIPR.
As a whole, Prolific North Live represents a truly unrivalled opportunity to generate new leads, expose your business to key decision makers and buyers, launch new products and services to a highly engaged audience, and presents a fantastic chance to network with customers and peers, discuss ideas and make new contacts and leads.
There are still numerous ways for businesses to become involved, including Event Partnerships, Keynote Seminar sponsorship, Agency and Innovation session sponsorship, Growth Finance Hub sponsorship and Drinks sponsorship.
For exhibitors, stands for Prolific North Live '17 start from just £1,150+VAT for those booking early, with a variety of stand sizes accommodated.
For businesses looking to book early we offer a 'first come, first served' policy on specific stands in the exhibition, so exhibitors can choose their space in the room.
We have made sure that our pricing structure is very competitive and there are discounts to reward those who book early.
To find out how you can book a stand today and secure a prime location in the exhibition hall, please contact Dunstan Carter on 07940 423202 or by emailing dunstan@prolificnorth.co.uk.
You can find out more information on our dedicated Prolific North Live site here.