01 February 2017
Small takes controls at aviation firm Routes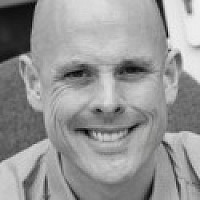 Steven Small has today started his role as brand director of Routes, with responsibility for heading the events business and setting its future strategic direction.
The Manchester-based company organises international events for the aviation industry. Small joins from Marketing Liverpool and will head up a business of 40 staff.
Small previously worked for Marketing Manchester
He has worked in Manchester before, previously holding senior positions at Marketing Manchester for seven years, working on a variety of projects with organisations including Manchester Central, the National Football Museum and Manchester Airport.
Small said: "International connectivity is increasingly important for airports and the destinations they serve. Having worked with the Routes events in my past roles, I am now delighted to get the opportunity to work with the Routes team."
Route development is a relatively new field of expertise that had previously been the domain of airlines and airports. Routes are world leaders and were bought by UBM in 2010.
Adrian Newton, group director at UBM EMEA, the owner of Routes, said: "Steven has led multi-disciplinary projects that have made an important contribution to the Northwest's economy. His knowledge of tourism and economic development will be central to the continued success of the Routes business."