25 October 2016
Liverpool's Hit Search appoint Sauter as new Digital Strategy Director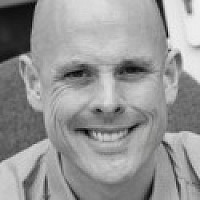 Miriam Sauter has been promoted to Digital Strategy Director by Liverpool agency Hit Search.
Sauter joined the company in June 2015 from Shop Direct as Digital Strategy and Performance Manager and Board Member.
She will now lead the wider digital team (SEO, CRO, Content Marketing and Paid Media) to help define, scope and recommended approaches for clients' digital campaigns.
Jenny Maddock has been promoted to Account Director and will lead a team of four account managers and executives to support on strategic thinking, overcoming obstacles and identifying opportunities.
Agnes Gizynska has become Junior Paid Media Manager and her daily responsibilities will include growing the existing client base and services and building campaign strategies and setting performance targets for clients.
Company director Andy Redfern said: "At Hit Search we have incredibly talented, passionate and knowledgeable staff and I am excited to see how these new promotions move the company forward in 2017 and help us build on the great successes of 2016."