28 January 2016
Former York Press editor takes lead at Bournemouth BID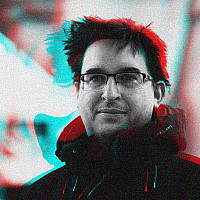 Steve Hughes, the former editor of The Press in York, has become head of Bournemouth Town Centre Business Improvement District (BID).
Hughes stepped down as editor following Newsquest's decision to merge its editorial operations in York and Bradford.
He was previously the project manager for York's plans to develop a BID, which was voted in last November.
Steve Hughes
"I am delighted to come to Bournemouth at such an exciting time. Investors have clearly seen Bournemouth's potential as can be seen from the recently opened Hilton Hotel and other developments now taking shape," he said.
"We have a beautiful and vibrant town centre but we need to work even harder to stay ahead of the game and attract more investment, more customers and more visitors.
"The BID is committed to working with partner organisations to fully develop the town centre's potential and improve its economic vitality for years to come."