18 April 2013
New developments promised by new Ilkley Gazette editor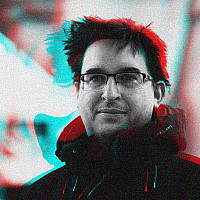 George Hinton, the new editor of the Ilkley Gazette and Wharfedale & Aireborough Observer says he's looking to bring about new developments at the newspapers.
The 34-year-old has lived in Yorkshire for much of his life, taking a reporter job at the Ripon Gazette after a short stint in London. He then became senior sub-editor at the Harrogate-based Ackrill Media Group, before parent company, Johnston Press, made him group trainer - he was responsible for training across more than 200 offices in the UK and Ireland.
In 2011 he returned to Ackrill as group head of content and helped convert the Harrogate Advertiser series of papers from broadsheet to tabloid.
"I'm absolutely thrilled to be taking up the post of editor at the Ilkley Gazette and the Wharfedale & Aireborough Observer," he said.
"They are great community newspapers with lots of history – clear to see in the big archive of papers and pictures dating back more than 150 years in the office.
"I hope to get to know many members of the community in the coming weeks and months and we'll be looking to bring about some new developments to make our newspapers even better."
Perry Austin-Clarke, Newsquest (Bradford)'s group editor added:
"He has extensive experience in weekly newspapers and a strong background in journalism in North Yorkshire, in particular, and I'm sure he will do an excellent job in taking the Ilkley and Wharfedale titles forward into a new era."