17 August 2017
Chester BID team appoints Marketing Manager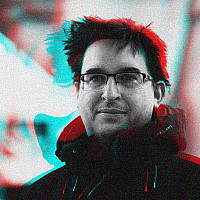 CH1ChesterBID, the city's Business Improvement District (BID) company has appointed Judy Tagell to head up its marketing and communications.
She joins from digital company, WM Reply, where she held the same role for almost a year. Prior to that she held marketing positions at Newcastle-under-Lyme college and Staffordshire University Students' Union.
"I'm delighted to announce the appointment of Judy to the role of marketing and communications manager. She's an extremely accomplished marketing professional and has joined us at an incredibly exciting time with plenty happening in the city," said Carl Critchlow, BID manager at CH1ChesterBID.
"As well as coordinating a number of high profile marketing and communications campaigns for the city centre, Judy will also act as a great resource for the 500-plus businesses we support. She'll offer expert advice and guidance to our members and already has plans in motion to support them, through things like drop in workshops and marketing training sessions."
The former primary school teacher has been tasked with driving increased footfall and spend in the city centre.
"I went to university in Chester and fell in love with the city during my time studying, so I'm thrilled to be back working in the heart of it," added Tagell.
"Supporting local businesses and SMEs is something I feel incredibly passionate about. My family own a small business, so I completely understand the level of hard work and dedication that people pour into their companies, but also the feeling of satisfaction once all the hard work begins to payoff."