26 June 2015
Wheeldon joins Manchester Airport from Amaze PR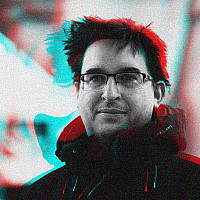 Manchester Airport's press office has added to its team ahead of what it says will be its busiest summer to date.
Richard Wheeldon is joining its team from Amaze PR - prior to that he worked for the airline, BMI.
"I thoroughly enjoy the world of PR and have a genuine passion for aviation so cannot think of a better role or company to join. I am looking forward to experiencing this diverse and interesting industry again and cannot wait to get stuck in and make a real difference with a company that plays such a vital role across the region," said Wheeldon.
Press office manager, Seb Thompson also announced that they would be employing a summer intern - university student, Nathan Tipping. The three month paid position is a first for the airport.
"It couldn't be a better time to enter the world of aviation, an industry that has never been more in the media and political spotlight," he explained.
"There is never a dull moment working at an airport and our new hires are set for an exciting action-packed summer. I look forward to welcoming both Nathan and Richard to the team."
The Group runs London Standsted, East Midlands and Bournemouth as well as Manchester, and Wheeldon and Tipping will spend time at all four operations.