17 April 2014
10 Associates appoints senior creatives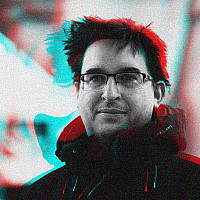 Yorkshire-based brand and design agency, 10 Associates has expanded its senior design team.
The Playground
New senior creative art worker, Peter Chana is a specialist in typography and artwork. Over the last 20 years, he's worked at companies including The Whole Caboodle and DS Emotion.
"I'm delighted to be joining a growing design consultancy. 10 Associates is renowned for its rebranding of corporate companies and I can't wait to lead the creative artwork team through future jobs," he said.
Joining Chana is senior designer, Jon Banks, who's previously been working in the print industry. 
"Working in print has given me a good eye for detail and I look forward to bringing that and my design background to 10 Associates. I love exploring all the possible angles of a project and turning the little details into a full 3D consumer experience – it's an exciting time to be joining the team," said Banks.
It comes as the Mirfield-based firm expands its office-space with "The Playground." The area has been designed to "encourage the team and clients to discuss creative ideas in a relaxed environment."