08 March 2013
Maynineteen adds to team and client list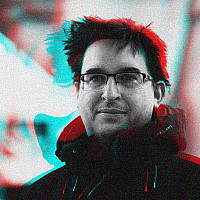 Maynineteen has appointed 2 new account managers following a series of recent clients wins, including Cabot Circus in Bristol and the Nottingham Retail BID.
Rosie Tams previously spent 6 years freelancing for brands including UniCredit, Wimbledon, UEFA, Manchester United and Sony UK. While Mike Lockwood joins from international marketing agency, TRO Group. As account executive for 3 years he's worked on projects for Xbox Kinect, Ribena and Jose Cuervo.
The pair will initially work across the 2 new client wins. In Bristol and Nottingham they are organising "48 hour" fashion and beauty stunts, with pop-up fashion performances, prize giveaways and style tips.
"Maynineteen will mobilise; retailers, models, dancers, hairdressers, make-up artists and stylists, to produce spectacular and exciting events over 4 days," explained Jo Prosser, marketing manager at Maynineteen.
"Rosie and Mikie will play an important role in developing, implementing and delivering these events for us. Moving forward their collective experience will really benefit the company and we're delighted to have them on board."