03 February 2017
New Editor for the Yorkshire Evening Post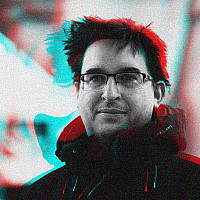 Hannah Thaxter
Hannah Thaxter has been confirmed as the new editor of the Yorkshire Evening Post.
Thaxter is currently community content editor across Johnston's Yorkshire titles.
She takes over from Nicola Furbisher, who now runs a public relations agency with her husband.
Yorkshire Post editor James Mitchinson made the announcement to staff last night:
"You will know that I had originally planned to replace Nicola Furbisher with a deputy-level leader for the title, editing it myself on a day-to-day basis alongside The Yorkshire Post. However, such was the quality of Hannah's application, and the breadth of ideas and passion she has for the title's development that she gave me little option but to place my faith in her as Editor."
Mitchinson said that Kath Finlay would become interim head of communities content for JP Yorkshire, while Ian Day has been promoted to deputy editor of both The Yorkshire Post and Yorkshire Evening Post.
"His understanding of The Yorkshire Post and the Yorkshire Evening Post, coupled with his ability to edit the titles to an exemplary standard, have been key to my being able to get to know this behemoth of a Publishing Unit, making strategic operational adjustments during the course of the last 12 months that protect and enable our priority titles."