05 January 2017
Three senior staff depart Amaze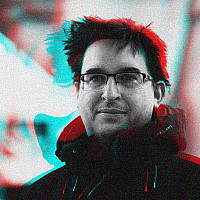 Amaze has confirmed that three members of its senior team are leaving the company at the end of March.
The Manchester agency, now owned by St Ives, lost its CEO, Natalie Gross in October last year. It's now led up by Tony Murphy, who also heads up sister agencies, Realise and Branded3.
"Amaze can confirm that Wendy Stonefield, chief commercial officer; Matt Clarke, chief technology officer; and Rick Curtis, chief strategy officer, will be leaving the company at the end of March 2017, to pursue new career avenues," stated CEO, Murphy.
"Alex Comyn, who is currently Strategy Director at Amaze, will be replacing Rick as Chief Strategy Officer and we are currently looking for replacements for Matt and Wendy's posts.
"We wish Wendy, Matt and Rick all the best in their next career moves and thank them for their valuable input over the years. However, change always brings new and exciting opportunities and Amaze is well positioned with its spirit, vision and creativity to develop and deliver cutting edge digital solutions on an international scale. We look forward to welcoming new talent to help us with our continued success and our commitment to breaking new digital boundaries, as well as further developing Amaze's success, working with and leveraging other brands within the St Ives Group, ensuring the company goes from strength to strength."