12 January 2017
Cheshire investment group appoints Marketing Director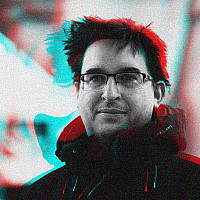 Bluestones Investment Group in Ellesmere Port has recruited Matt Cody as its group marketing director.
Matt Cody - Group Marketing Director - Bluestones Investment Group
Cody joins from London consultancy, Atkins, where he was head of group digital communications.
He will be overseeing the marketing for the 30+ companies across the group's portfolio.
"This is a significant appointment for the group. We've experienced tremendous growth over the last 12 months and as a result, we are investing heavily in the support functions of the business. Matt's experience is impressive and we're looking forward to the positive impacts he will have on the business as we continue to grow," said CEO Stuart McBride.
Founded in 2011, the company employs more than 150 people.
"The Group is growing rapidly and continuing to invest in its support functions, including marketing. There are plenty of interesting challenges and opportunities across both the Group, and in the individual businesses, and I'm excited to take on this new role," added Cody.