02 June 2016
Andy Richardson named new editor of The Northern Echo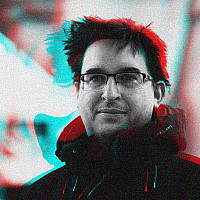 Richardson
Andy Richardson, the business editor of The Northern Echo, will replace Peter Barron as the newspaper's editor.
Richardson originally started out in public relations, before joining the paper, as a trainee on the sports desk.
A number of "rapid promotions" later and he become business editor and more recently assistant editor.
Barron, described him as the "best business editor I've worked with."
"His coverage of major North-East stories such as last year's closure of the SSI steel plant at Redcar, and the opening of the Hitachi train-building factory at Newton Aycliffe, have been outstanding," wrote the outgoing editor.
"Not only is he a very talented, forward-thinking journalist but a fair and caring person. I have no doubt that he will prove himself again as editor of The Northern Echo and he has my support and best wishes.
Barron was editor of the newspaper for 17 years.