08 February 2016
Walmart's Murray takes top marketing role at Asda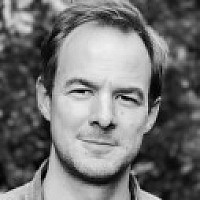 Yorkshire-headquartered retailer Asda has appointed Andy Murray as its chief customer officer.
Murray, currently Asda owner Walmart's senior vice-president of creative and customer experience, replaces Barry Williams, who leaves the supermarket after eight years. Williams had only replaced Steve Smith in the job a year ago.
Andy Murray
Murray will join Asda's executive board - which has been created by chief executive Andy Clarke - on February 15th.
He's previously worked at Hallmark and P&G, and also worked agency-side, and was the founder of shopping marketing agency Saatchi & Saatchi X.
Asda, which has seen its market share eroded by budget retailers Aldi and Lidl and in October announced the worst sales performance in its 50-year history, has launched an 18-month drive called Project Renewal, focused on price-cutting and store improvements.
Clarke said: "Keeping ahead of what our customers want by recognising when their needs change and adapting how we do things is the cornerstone of Project Renewal.
"It will mean that we can deliver low prices with great quality without compromising the financial stability of our business."
He added: "[Murray's] deep understanding of global retail trends, creative marketing and customers' shopping habits will bring a new dimension to our strategy to overhaul our offer, merchandising and value proposition and transform of our stores, starting with the largest 95 stores."