25 February 2016
Havas Media hires Darren Minshall as talent boss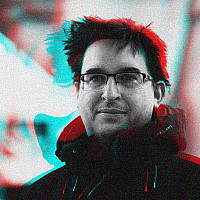 Darren Minshall, the former head of HR at Lime Pictures and McCann Manchester has joined Havas Media Group as its chief talent officer.
Darren Minshall
Minshall, who until recently had been at Saatchi and Saatchi, will be working alongside CEO, Paul Frampton to "nurture and further develop" the agency's talent strategy.
"Darren is a true specialist in his field and we're delighted to have attracted someone of his calibre. His appointment reflects our continued investment in our people who are our number one priority," explained Frampton.
"The aim is to further champion our #havastogether and Havas Fusion – Diversity and Inclusion - programme and to strengthen our approaches to employee engagement and retention."
His arrival comes as the agency plans to roll out its Havas Village operation to London. The "village" unites the entire Havas offering under one roof and was trialled first in Manchester last year.
"With the launch of Havas Village London in the near future, I couldn't be more excited to start at a time of such transformation for the Group. It has a clear belief on attracting, retaining and developing the best possible talent and I am glad to be joining the team to put that into action," said Minshall.