01 February 2016
Award-winning journalist leaves newspaper for PR role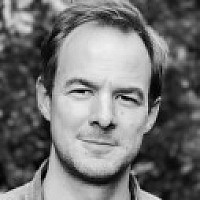 Crime reporter Paul Berentzen has left the Blackpool Gazette to take up a PR role working for Lancashire's police and crime commissioner.
Berentzen's move comes just 18 months after he won three out of the four awards available for those taking the NCTJ journalism exams.
Paul Berentzen
He won the Ted Bottomley Award for media law and practice, the Esso Award for news report and the Society of Editors' Award for news interview.
He was also named the Trainee Reporter of the Year by the NCTJ.
He had worked at the Gazette since June 2013 but today began a role as press and digital media officer for Lancashire PCC, Clive Grunshaw.
He told HTFP: "I've been lucky to have the chance to work with some very talented journalists at The Gazette over the last two and a half years. I wish them all the best in the future.
"I have thoroughly enjoyed working at the paper and will look back fondly on my time on the Fylde coast. But I felt the time was right for a change in direction and am looking forward to a fresh challenge in my new role."