20 January 2016
Southern named new MD of Marketing Manchester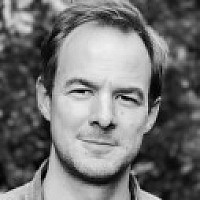 Sheona Southern has been appointed managing director of Marketing Manchester.
She joins from strategic marketing firm Cairn Consultancy and replaces Andrew Stokes, who stepped down in November after 17 years with Marketing Manchester.
Southern said: "I'm delighted to be joining at what is undoubtedly a pivotal moment for the city and Greater Manchester. I am looking forward to raising the profile of Greater Manchester to the next level with a new senior management team in place."
She will be responsible for marketing Greater Manchester to visitors, conferences, businesses and investors. Marketing Manchester is part of the Manchester Growth Company.
There have been a number of other appointments to its senior management team.
Sara Tomkins, previously the assistant chief executive at Manchester City Council, takes on the new role of destination director.
Axel Kullick becomes head of sector marketing. He joins from Germany Trade & Invest, where he was director of strategic marketing.
Stephanie Newton has been named head of business tourism. She was previously business development manager at Marketing Manchester.
Mark Hughes, group chief executive of the Manchester Growth Company, said: "It's a pleasure to welcome these new appointments. The coming year is set to present a unique set of opportunities and challenges for Greater Manchester, so it's important that senior management be well structured."
Councillor Richard Farnell, of Greater Manchester's Combined Authority, added: "These senior management additions have been carefully selected to enable the organisation to build on the already remarkable work it does for the region."